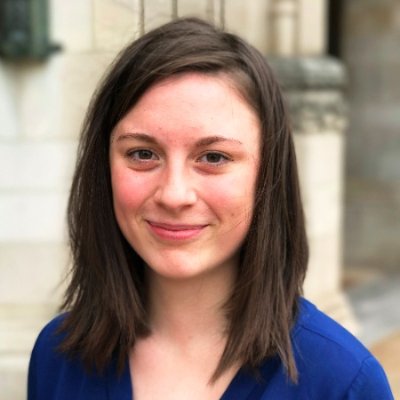 Marketing Associate
MATTER
industry news
September 7, 2017
Health Care Council of Chicago Releases First-ever "State of Health Care" Report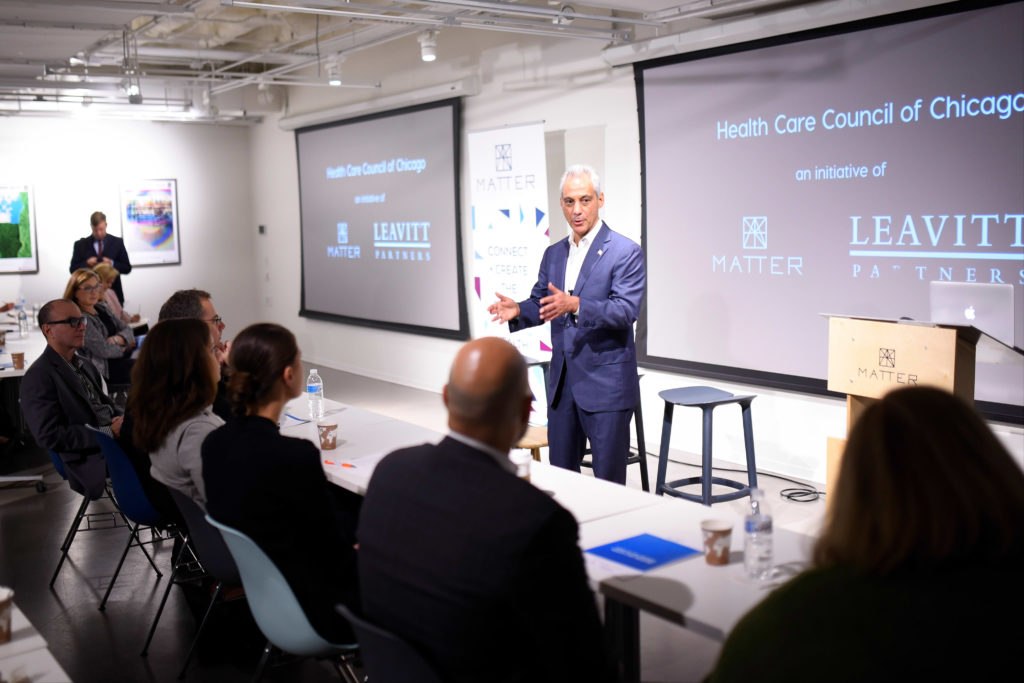 The Health Care Council of Chicago (HC3) – an initiative of MATTER and Leavitt Partners – presented a first-of-its-kind white paper outlining the state of the healthcare industry in Chicago, during an event today at MATTER with Chicago Mayor Rahm Emanuel.
The report concludes that Chicago's $69 billion healthcare industry has a diversity of assets that position the city to accelerate innovation and disruptive solutions at a pace uncommon in U.S. cities.
"This report confirms what we have long suspected – Chicago is an unparalleled hub for healthcare innovation," said Mayor Emanuel. "Thanks to the ingenuity of our businesses and incubators – like MATTER – we have the ability to harness Chicago's potential in ways we could never imagine before and build a stronger healthcare industry for our entire nation and world."
Bolstered by a core of world-class care institutions, medical technology enterprises, and life sciences researchers, the report identifies five critical factors that make the city a world healthcare industry leader:
The unparalleled volume and diversity of healthcare industry expertise, across all industry sectors; The strongest presence nationwide of healthcare-focused private equity firms, as well as a robust venture capital community and the city's designation as the second-best city in the nation for startups; The graduate medical education and vocational training system that pumps talent into Chicago for productivity gains and expansion to meet tomorrow's needs; The environments for development and growth of new technologies through the 90 co-working spaces and incubators throughout the city, the community of accelerators, and corporate partners seeding innovation; and The unique collaborations amongst and between all stakeholders that help to identify new opportunities and investments through partnerships, association platforms, community events, and HC3. The report also concludes that Chicago has limitations challenging its place as a preeminent healthcare hub: ongoing political and budgetary impasses, low insurance coverage rates, underlying health disparities and social determinants requiring redress, and a delivery system that fails to coordinate care and drive innovation.
"We believe that there is an incredible future for this city that can be realized through a common understanding of what makes us great and collaboration that advances our individual and collective interests. We have tremendous challenges to address here at home and untold contributions that can be made to the rest of the system at a time of profound change in healthcare," said David Smith, Principal at Leavitt Partners.
"This report tells us that Chicago is home to more healthcare expertise and resources than anywhere else in the country," said Steven Collens, CEO of MATTER. "By working together, Chicago has a unique opportunity to emerge as a world leader in healthcare innovation."
Read the full "State of the Chicago Health Care Industry" report.
To learn more about becoming a member of HC3, please contact Laura Lewandowski at laura.lewandowski@leavittpartners.com.
About The Health Care Council of Chicago (HC3):
The Health Care Council of Chicago (HC3), an initiative of MATTER and Leavitt Partners, enables Chicagoland health care companies to expand their intellectual, technical, human, and financial capital. A collaborative platform designed to facilitate success in the value-based health care economy, HC3 highlights the profile of Chicago as an epicenter of American healthcare.