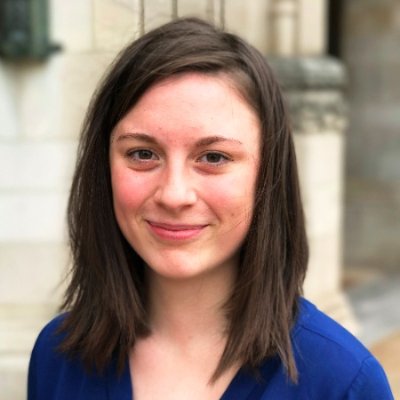 Marketing Associate
MATTER
tales from the trenches
April 14, 2017
Live To Fight Another Day – and Other Wisdom From Jellyvision CEO Amanda Lannert
"I remember exactly where I was sitting when I realized we had to shutter the company."
At age 28, Amanda Lannert was named president of Jellyvision, then an interactive gaming company best known for YOU DON'T KNOW JACK. Six months later, she had to lay off most of the company's employees – herself included.
"I wrote a severance letter to Amanda, from Amanda," she said.
At our most recent Tales from the Trenches event, Lannert joined MATTER CEO Steven Collens in a conversation about getting knocked down, bouncing back up, and seeing the humor along the way. She advised, "Take the lessons, but not the grief, and live to fight another day."
Watch the event highlights here:
Lannert did just that. When Jellyvision decided to rebuild, she returned – eventually becoming CEO. Under her leadership, Jellyvision has emerged as the global leader in helping employees at big companies navigate complex benefits choices. Last year alone, the company had 850 enterprise customers and 14 million employees on the platform, and they helped orchestrate $91 billion worth of health insurance premiums.
Jellyvision experimented with multiple applications for its technology before making the big pivot from building virtual game show hosts to virtual benefits advisers. The company's communications and creative expertise – gained from its previous run in the entertainment world – proved invaluable in a space consumers often found confusing and boring. Today the company combines behavioral science, cutting-edge technology, and purposeful humor to help people make better benefits choices.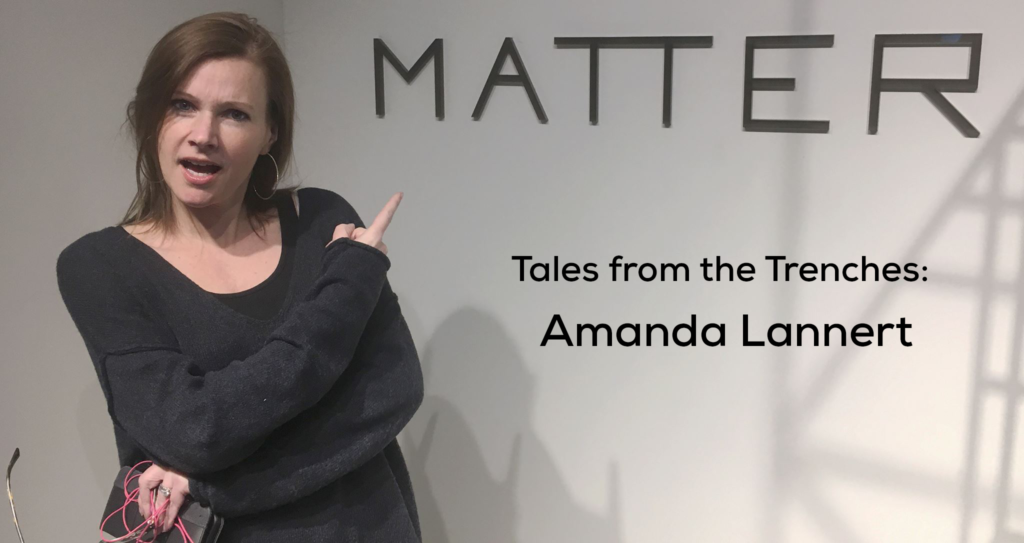 "Millennials would rather clean toilets than choose their benefits. But it's important. It can mean a massive financial difference for your family," Lannert said.
In addition to shaking up the benefits marketplace, Jellyvision is routinely named one of the best places to work in Chicago. The secret to maintaining a great culture, Lannert said, is that culture doesn't come from the CEO or senior leadership. "Culture is how people treat each other day in and day out."
This may be true – but having a fun, funny, interesting, and interested leader like Lannert certainly doesn't hurt.
For more on Amanda Lannert, see her LinkedIn. Our next Tales from the Trenches is Wednesday, April 26, from 5:30 – 7:30pm, featuring Brad Smith of Aspire Health. Learn more and register here.