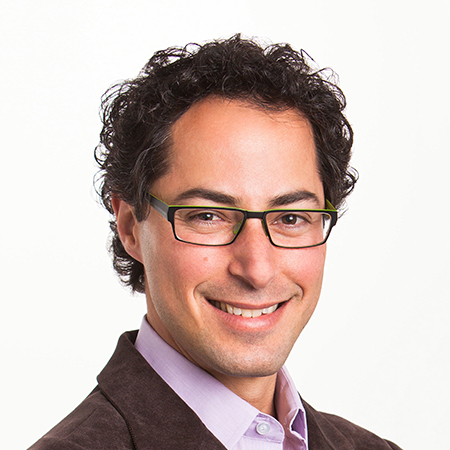 MATTER Turns Two
Two years ago, we opened MATTER with the goal of creating a better way to bring healthcare technology solutions to market. We now work with 200 healthcare startup companies – ranging from those that are barely more than ideas, to companies with millions of dollars of revenue and dozens of employees. They are building software, medical device, diagnostics, and pharmaceutical products. They are led by entrepreneurs with decades of experience, and founders fresh out of school. All told, our member companies employ 1,300 people, have raised more than $260 million to fuel their growth, and generated $37 million in revenue last year. Their products have been used by 64,000 clinicians and have benefitted more than 63 million patients.
I invite you to meet two of the amazing entrepreneurs we work with – Chris Heddon of Resonance Medical, and Sam Glassenberg of Level EX – both of whom have been with us since MATTER's beginning. Chris was a practicing anesthesiologist who left his job to build a company that builds transformative software to help people with hearing loss. Sam has spent his career designing video games, and now applies his expertise to help doctors improve their technical skills. Each made a decision to align their personal passions with their professional pursuits in order to build businesses that address healthcare needs, and MATTER has been an important part of their growth. We've captured their stories in videos: watch Chris and Sam tell their stories.
The premise of MATTER was to bring entrepreneurs together with industry leaders to collaborate on developing next-generation healthcare technologies, and we have recruited world-class partners who are doing just that. We work with 70 institutional partners that span the gamut of healthcare. They include 11 health systems, including a top-ten children's hospitals, a top-ten general hospital, and the world's leading rehabilitation facility. Our partners include 20 leading healthcare companies from every sector of the industry who are actively engaging with entrepreneurs to collaboratively address some of the most intractable healthcare challenges. And they include a dozen leading universities whose students and faculty are on the cutting edge of innovations that will one day change the world.
Over the last two years, we built a platform that brings these organizations together to help entrepreneurs build solutions that solve healthcare problems, and that solve them in ways that can be adopted by the industry. We have facilitated dozens of collaborations between startup companies and established institutions, effectively harnessing entrepreneurs to solve challenges that big businesses aren't going to solve on their own – challenges that improve patients' lives.
We are mobilizing a community guided by the wisdom of experience, the foresight of innovation, and the relentless commitment to improve health and care for every patient. This year, we will focus our program activities on three areas where innovation has the greatest potential: aging, big data, and precision medicine. We will be sharing more about our programs in the coming weeks – and if you're passionate about healthcare innovation, I hope you'll join us on our journey, as we collaborate to bring next-generation healthcare technologies to market.