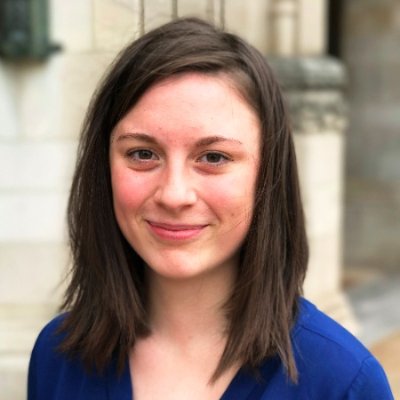 Marketing Associate
MATTER
MATTER's First Healthcare Challenge Sparks Observation Unit Innovation
On May 4, 2017, MATTER concluded its first healthcare challenge with a final pitch event. In a prior round, a panel of judges recommended Twiage, EDLoop, and PhysIQ to move on to the finals of the Observation Unit Challenge, where the three teams pitched their solutions to a room full of entrepreneurs, students, and clinicians. Judges from Allscripts, Hill-Rom, OSF HealthCare, and the University of Illinois at Chicago evaluated the companies. And the winner was… Twiage!
Launched last October, the Observation Unit Challenge, sponsored by Hill-Rom, called on health-tech entrepreneurs to develop technologies to support clinical decision making, improve patient education, and increase throughput in the observation unit setting.
Fifteen teams – including MATTER members and graduate students from area universities – answered the call. Throughout the six-month challenge, participating innovators utilized MATTER's resources, including the OSF Simulation Stage, and gained feedback from mentors at hospitals across Chicago – from frontline clinicians to C-suite executives.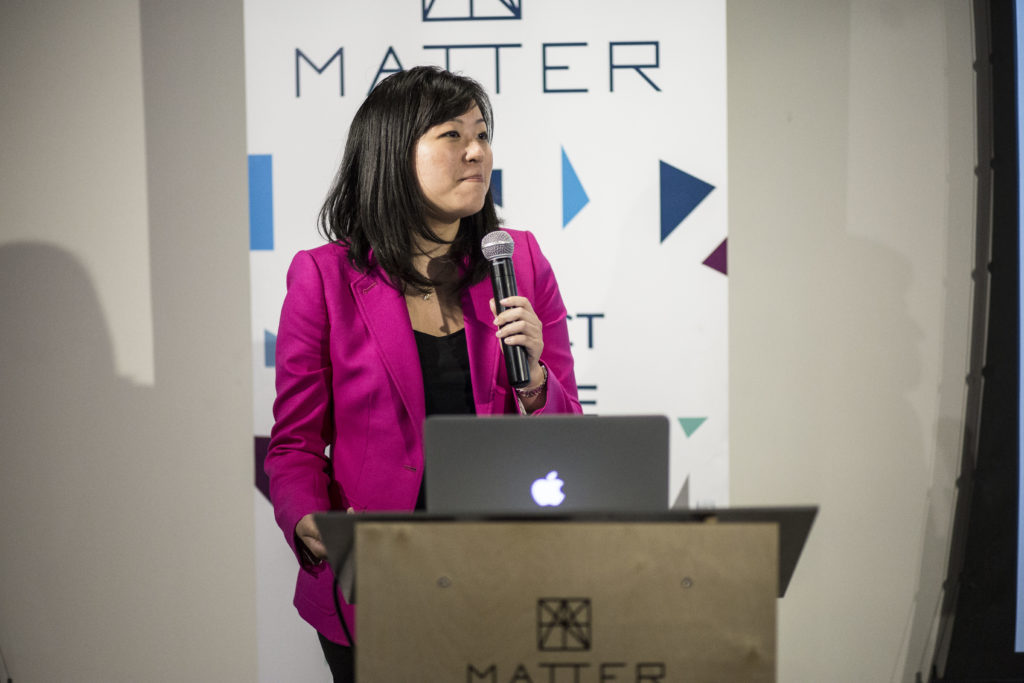 "Over the course of the challenge, we met with or spoke to every mentor in the challenge and gleaned important insights into the problems facing hospitals and hospital decision-makers," said Twiage CEO and Founder Dr. YiDing Yu, who presented the company's winning solution during the final pitch event. "We met with over 27 hospitals to talk about our solution, and they provided outstanding end-user and stakeholder feedback to us."
MATTER made the observation unit the focal point of its first healthcare challenge after extensive interviews with stakeholders from eight Chicago health systems.
"We went to the health systems to understand their pain points. Observation units came up over and over again," said MATTER Vice President of Programs Maryam Saleh.
Observation units are designed to house patients who do not meet the inpatient hospital criteria for admission, but whom physicians do not feel comfortable sending home. Deciding which patients belong in the observation unit – and whether to then admit patients to the hospital or discharge them for outpatient care – can be challenging.
"Having the right patients in the right areas getting the right treatment for the right amount of time is difficult," said Rob Jennetten, one of the challenge judges and director of innovation partnerships at OSF HealthCare.
Wrong decisions can be costly. Hospitals are only eligible for a finite number of hours of payment for observation patients. When care exceeds these time thresholds, the hospital's costs can exceed payment.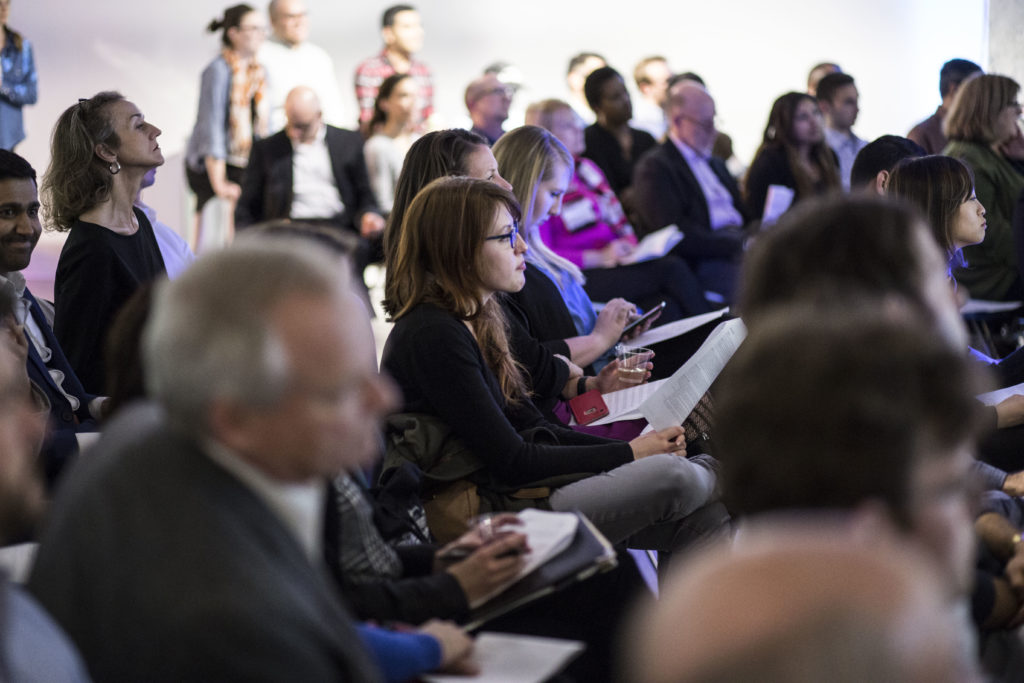 "The cost issue is a big problem with invested stakeholders – and that's an opportunity!" said Dr. Yu. "The research by the MATTER team was fantastic. Participating in the challenge helped us leapfrog our platform for observation medicine and drive innovation in this important market segment."
During the challenge, Dr. Yu and her team at Twiage developed an observation unit tracker to reduce patients' length of stay and support clinical decision making. In her pitch, Dr. Yu emphasized the importance of care team collaboration in reducing the number of patients who exceed the observation unit payment threshold. Twiage's tracker technology incorporates a team chat feature to improve communication and provide situational awareness for the entire care team.
"I applaud all of the teams who invested great time and energy in their proposals. So many of their ideas were so extraordinary," said Dr. Carissa Tyo, an associate clinical professor at the University of Illinois at Chicago and one of the challenge judges. "The motivation to explore new possibilities is exactly what we need in this ever-changing healthcare environment."
The Observation Unit Challenge combined the expertise of our industry partners – including Hill-Rom, OSF HealthCare, and Allscripts, eight health systems, and 27 mentors – with the ingenuity of students and entrepreneurs.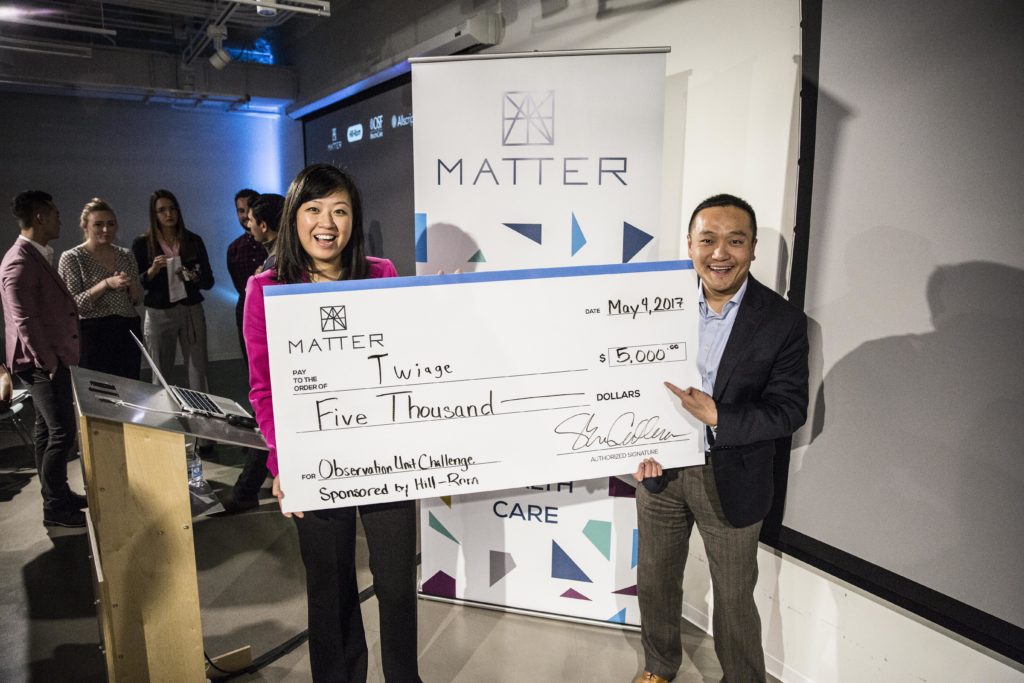 "We challenged the Chicago community to innovate around a problem that a health system is having and around how a patient receives care," said Saleh, reflecting on the challenge. "I think that's ultimately what we want to make possible as an organization."
MATTER's next healthcare challenge is a collaboration with venture philanthropy Three Lakes Partners. The $1 million IPF Catalyst Challenge will engage global innovators and entrepreneurs in the tech, healthcare, and scientific research communities to find quality-of-life solutions for idiopathic pulmonary fibrosis patients and their caregivers. Learn more.