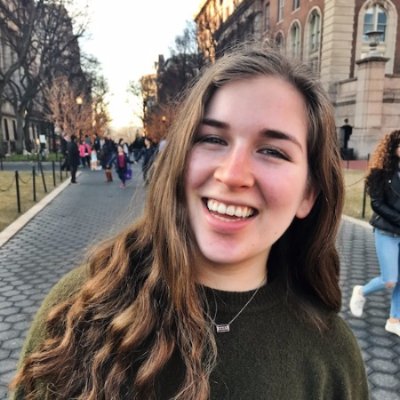 member news
August 16, 2017
Meet MATTER's Newest Members – August
MATTER's newest member companies are improving our ability to diagnose ear infections, making medical histories and data shareable, improving communication between physicians and payers, and bringing the patient voice into product development. In their spare time, the founders of these ventures play music in the street, bike across the country, and use their own kids as test subjects. Meet our newest members.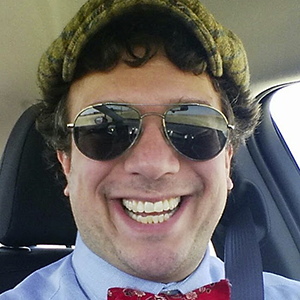 JP Bader
President, Next Health Choice
What is Next Health Choice's mission?
Global domination (and to automate pre-authorizations). In a nutshell, we mitigate financial risk by letting physician's groups know whether or not the services they provide will be covered by a patient's insurance policy – before they provide the service. In cases where pre-authorization is required, our system uses the collected information to generate the pre-authorization as well.
How will your business create change in healthcare?
If we achieve everything we hope and dream, service providers will be able to seamlessly send patients to other providers in their facilities; patients will not have to worry about their coverage; and insurance companies will have dynamic rules engines that are transparent for providers, patients, and third parties to review and understand.
Why did you choose to become a MATTER member?
I chose to become a member because MATTER offers a robust community, great mentoring, and a network inside of an industry that is nigh on impossible to penetrate single-handedly. Next Health Choice built a product that is unique and does not have a lot of competition, but because nobody does this, nobody knows about it. And because nobody knows about it, nobody has it or wants it. They need validation, and being part of MATTER helps validate our solutions. That, and my cousin begged me to join!
What is one fact people are surprised to learn about you?
I busk with a piano (not a keyboard, but with a real, analog, acoustic piano).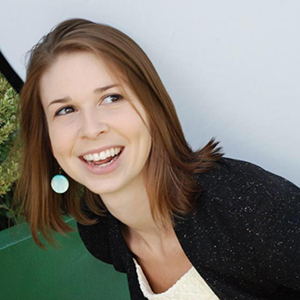 Jen Horonjef
Founder & CEO, Savvy Cooperative
What is Savvy Cooperative's mission?
Savvy's mission is to improve the lives of patients and loved ones by empowering them to collaborate with healthcare industry professionals in order to develop better patient-centric solutions — faster. In other words, we help companies connect with and better understand their users so they can validate new ideas.
How will your business create change in healthcare?
We want to make it so easy for healthcare innovators to work with patients that it becomes an industry standard to make sure patients are involved in helping to create the solutions that affect them. We care deeply that patients are equitably valued, and want to make sure their contributions and expertise are rewarded just like any other industry expert.
Why did you choose to become a MATTER member?
We came to MATTER to be part of a community of healthcare startups. We also joined MATTER to learn more about the unique challenges technologists and early stage companies face when connecting with patients for idea discovery, user testing, and market research. We want to make sure these innovators have access to their end-users so they can build better solutions from the start.
What is one fact people are surprised to learn about you?
I once rode a tandem bicycle from NYC to Florida, unassisted by support vehicles, to raise awareness for Juvenile Arthritis – a condition that I have.
William Nelson
CEO, Healthy Amplified
What is your company's mission?
We make medical history shareable and accessible for physicians, providers, caregivers, and families of patients. We seek to improve treatment outcomes and close the information gap by by giving everyone involved in a patient's care access to the same information at the same time.
If Health Amplified achieves everything you hope, what will this success look like for patients and providers?
Our solution will give providers the tools they need to offer better treatment plans and more effectively communicate with patients and stakeholders, and will save families time by aggregating essential medical information in real time from multiple sources.
Why did you choose to become a MATTER member?
MATTER has an established history of working closely with healthcare startups and sustains an ecosystem of success for those wanting to get a jump start on their journey. This opportunity was too good to pass up!
What is one fact people are surprised to learn about you?
When I was 11, I was hit by a truck while riding my bike. This accident resulted in a broken hip and femur and, subsequently, surgery and a full body cast. I had to undergo multiple months of full rehabilitation and learn how to walk again, and it took years to get back to full form. I eventually returned to playing sports and football in high school and later on as a walk-on player in college.
Ryan Shelton
CEO, PhotoniCare
What is PhotoniCare's mission?
PhotoniCare is a medical device company devoted to fundamentally changing the standard of care for children with chronic ear infections. Our handheld device can see through the eardrum to directly visualize the contents of the middle ear for a quick and accurate diagnosis and better decision-making around antibiotic prescription and surgical intervention.
If PhotoniCare achieves everything you hope and dream, what will this success look like for patients and physicians?
The current gold standard for ear infection diagnosis is a magnifying glass and it boasts a 50 percent misdiagnosis rate. The current standard essentially randomizes treatment protocols, which leads to a mess when it comes to getting children the care they need, when they need it. Ear infections are the leading cause of hearing loss and surgeries in children. We want to give physicians and patients a quick and accurate diagnosis so that these children can focus on learning about the world around them with fully functional hearing, rather than struggling to learn with the equivalent of earplugs in their ears due to a misdiagnosis.
Why did you choose to become a MATTER member?
Since its inception, we've been impressed with the quality of the content and partnerships MATTER facilitates. Additionally, MATTER boasts a lot of really fantastic companies. We saw the value and wanted to be a part of that ecosystem.
What is one fact people are surprised to learn about you?
I'm passionate about ear infections because I live them day-in and day-out. I have three kids under the age of 5 and all of them have had chronic ear problems. Both a convenient and unfortunate coincidence. I think they are getting tired of dad asking to image their ears … again.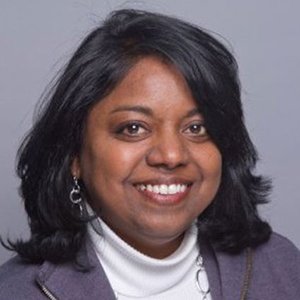 Komathi Stem
Founder & CEO, monARC Bionetworks
What is your mission?
We make it simple for patients to share their medical data with researchers to influence and accelerate the search for new treatments.
How will monARC Bionetworks create change in healthcare?
There will be a collaborative healthcare system where data is shared easily to accelerate discovery and therapies will be developed exponentially faster.
Why did you choose to become a MATTER member?
To connect with other entrepreneurs and learn from seasoned operators and VCs.
What is one fact people are surprised to learn about you?
I live in a house of giants. My husband and two boys stand 6'4" or taller.