Chicago Innovation Mentors (CIM)
What is CIM?
CIM is a 6-month, team-based mentoring and scholarship program focused on science-based ventures. CIM has helped more than 220 early stage, science-based ventures, which cumulatively have raised $200M. CIM was founded by a consortium of Chicago-area universities and industry partners in November 2010 and was acquired by MATTER in January 2016.
How it works
Ventures
Through a rigorous evaluation process, CIM accepts science-based ventures ranging in maturity from idea stage through early customer acquisition and financing.
Mentors
Mentors have deep technical expertise and demonstrated business acumen. 86% hold advanced degrees, and most have executive-level experience.
Monthly Meeting
Each month, MATTER gathers CIM mentors to hear ventures pitch their ideas to the mentors, who choose teams they want to coach.
Matching
The day after the monthly meeting, mentors are matched with the venture teams they'll be advising for the next 6 months.
Ventures and Mentor Teams Meet
Ventures meet with their mentor teams for 90 minutes each month to help them meet milestones. MATTER staff help ventures navigate the educational and business development resources MATTER provides.
Completion
After 6 months, ventures graduate from CIM. While many launch their CIM ventures as businesses, CIM teaches some that their businesses aren't viable. This process supports a tenet of the program: fail fast so you move on to your next venture.
Benefits for Ventures
6 monthly, 90-minute, in-person meetings with mentor team.
24x7 access to MATTER's workspace and logins for all relevant systems.
Curated, hands-on support from the MATTER team to help navigate program opportunities, recruit mentors, and monitor and report on progress.
Opportunities for branding and exposure, including placement on MATTER's website, and inclusion in promotional materials.
Access to MATTER programming and events.
APPLY TO BE A VENTURE
Benefits for Mentors
Advise innovators bringing life-saving technologies to market with no commitment beyond monthly 90-minute sessions.
Monthly formal networking receptions to provide regular access to seasoned executives and entrepreneurs.
Exposure to a regular pipeline of next-gen technologies to keep abreast of industry trends.
Formalized learning opportunities to help hone "mentorship toolkit," enabling future success and development opportunities.
Apply to be a Mentor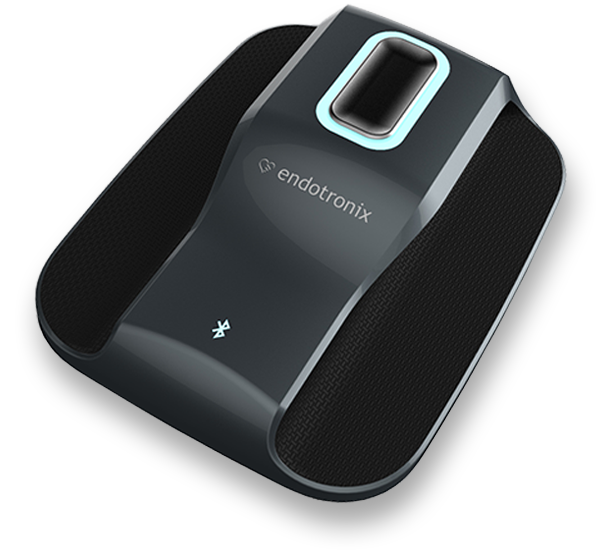 Meet Endotronix
Endotronix set out to create wireless health monitoring devices to improve and streamline care for patients with advanced heart failure. They enrolled in CIM in April 2012 and worked with mentors Israel Raz and Jim Kelly. The program accelerated their development and growth. Since graduating CIM, Endotronix has raised multiple rounds of funding, culminating in a $32M Series C round in July 2016.
Sponsorship Opportunities
Universities, health systems, or healthcare companies can sponsor their innovators to spend 6 months as CIM ventures.
Learn more and become a sponsor
Questions about becoming a venture, mentor, or sponsor?
Let us know.