Overview
As the leader of a growth-stage healthcare startup, you are looking to establish a framework and acquire the necessary knowledge and tools for effective and efficient growth. Enter Momentum — an application-based accelerator for digital health companies that offers a structured, cohort-based approach to rapidly scale your business.
The eight-week accelerator, sponsored by MDisrupt, will systematically step through four critical pillars of growth — operations, sales, advisory boards and exit planning — from September to October 2023. The program will be led by serial entrepreneurs and MATTER Venture Acceleration Fellows Pamela York and Jason Smith and will provide a robust, multifaceted curriculum from exclusive workshops and tailored, all-cohort programming to one-on-one mentorship. Learn more about Pam's and Jason's experiences building and guiding startups to exit below.
Accelerator details
Selected startups will participate in a multifaceted program designed to help you establish a solid foundation to scale your business. The program components will include:
Private one-on-one coaching from your assigned lead mentor will occur every month. You may invite any other company staff to these sessions as you wish.
Monthly founder peer group meetings for experience sharing, round-robin deep dives and in-depth discussion of each others' companies, resulting in action items you will be held accountable for.
Exclusive workshops comprehensively covering focus areas important to growth-stage startups and how competencies need to evolve as companies expand.
Accelerator-wide activities including a kickoff, exclusive guest speakers and a final showcase to present to the MATTER community.
This class of Momentum will focus on four core areas:
Setting up an advisory board and board of directors
Developing a framework for growing a sales force
Scaling your organization and human resources
Creating an effective exit strategy
What types of solutions are we seeking?
We are seeking growth-stage digital health solutions as the focus for the third class of Momentum. Solution areas may include, but are not limited to:
Solutions for consumers, medical professionals and healthcare organizations
Software-as-a-service applications and platforms
Mobile apps
Cloud-connected medical devices
Digital therapeutics
Remote patient monitoring
Timeline
June 7–July 23: Application period
August 11: Cohort announced
September 5–October 25: Accelerator
October 25: Final showcase
Who should apply?
This global call for solutions is open to growth-stage digital health startups looking to scale their businesses. This program is intended for executive-level participants, such as CEOs or founders, who will regularly attend and participate in collaborative sessions. While other team members may participate, continued involvement from the founder/CEO is required.
Participants must be able to dedicate four-to-six hours per week to accelerator assignments and activities, such as cohort events, workshops and weekly mentoring sessions. Prior to the beginning of the program, participants must become MATTER members if they are not already.
The program will be facilitated virtually, allowing for entrepreneurs from anywhere in the world to participate in full with the option for people local to or visiting Chicago to join accelerator activities in person.
Selection criteria
Submissions will be evaluated with the following criteria in mind:
Quality, feasibility and scale of proposed solution or technology
Differentiation of solution within the competitive landscape
Ability of participant to be ready and willing to dedicate four-to-six hours to the program each week
Preference will be given to applicants that have:
Raised a Series A round
Acquired two or more customers
Earned at least $0.5 million in revenue
If you don't meet the above criteria but believe you are a fit for the program, we still encourage you to apply. Please email momentum@matter.health with any questions.
Submission process
Applications open on Wednesday, June 7, 2023, and close on Sunday, July 23, 2023, at 11:59pm CT. The MATTER team will conduct interviews with applicants on a rolling basis during the application window through Thursday, August 3. Teams will be notified about their participation by August 11, 2023.
See our Frequently Asked Questions or email momentum@matter.health for more information.
Meet the mentors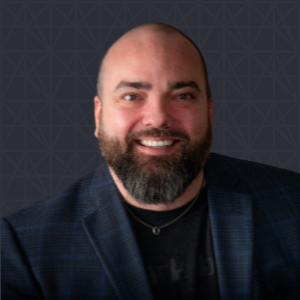 Jason Smith
MATTER Venture Acceleration Fellow
Chief Technology Officer, Within3

Jason Smith is a seasoned executive with over 20 years of experience scaling startups, venture capital investing, intellectual property strategy and global partnerships. His notable accomplishments include co-founding rMark Bio, an AI-NLP platform for life sciences, and selling it to Insight Partners-Within3 in 2021; acting as CEO to guide the sale of xSides in 2014; founding investor and executive in Gray Area, which sold in 2012; and leading the IP sale at Crytocybernetics in 2006. Additionally, Smith is an angel investor and MATTER venture acceleration fellow, continuing to support emerging entrepreneurs.

Jason has extensive experience building and growing startups, technology services firms and product development organizations. He brings this experience to help companies in two phases. In early stages, he helps focus companies to understand who their customers are, what products should be built to meet their customers' needs and how to get the product into customers' hands. In growth stages, he helps companies understand how to scale sales processes, improve technology foundations for global healthcare needs, changing global data compliance and regulations and M&A strategy.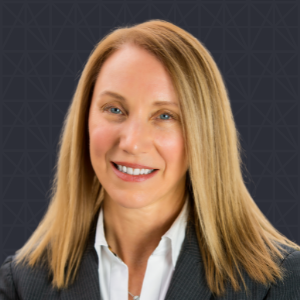 Pamela York
MATTER Venture Acceleration Fellow
Co-founder and Managing Partner, Capita3

Pamela York is a serial entrepreneur, venture capital investor, and business executive, with extensive success from launch to exit in healthcare and technology companies. Previously, Pam was a co-founder of two VC-backed startups each with exits and an inventor on a dozen patents commercialized in three technology platforms.

Pam then shifted her focus from entrepreneur to investor and has helped build innovation pipelines and drive capital formation across the U.S., managing a large life sciences intellectual property portfolio and leading or investing in 100 deals with 15 exits to date, including 4 IPOs. Pam was named mentor of the year for UnitedHealthcare Techstars and serves on numerous boards.
About MATTER
At MATTER, we believe collaboration is the best way to improve healthcare. The MATTER collaborative includes more than 800 current and alumni startups from around the world, working together with dozens of hospitals and health systems, universities and industry-leading companies to build the future of healthcare. Together we are accelerating innovation, advancing care and improving lives. For more information, visit matter.health and follow @MATTERhealth.
About MDisrupt
MDisrupt is the health technology industry's leading health expert marketplace, connecting innovators with vetted and curated health expert operators to help them build, commercialize and scale their health products quickly and responsibly.
With its tech enabled platform, MDisrupt simplifies and democratizes access to the most experienced experts in healthcare, including clinicians, regulatory experts, payors, health economists, and product and commercialization leaders.
Earning the trust of a growing network of startups, investors, and healthcare companies, MDisrupt has solidified its position as the industry's go-to talent marketplace for fractional health expertise.