Dutch Minister of Health Explores Innovation at Chicago Health Technology Incubator MATTER
Dutch Minister of Health, Welfare and Sport Edith Schippers toured Chicago's new healthcare technology incubator MATTER on Wednesday as part of the Chicago Healthy Ageing Seminar.
Hosted by MATTER, the seminar showcased promising new American and Dutch technologies and concepts. Discussions during the seminar focused on sharing best-practices and lessons learned in translational research and patient empowerment.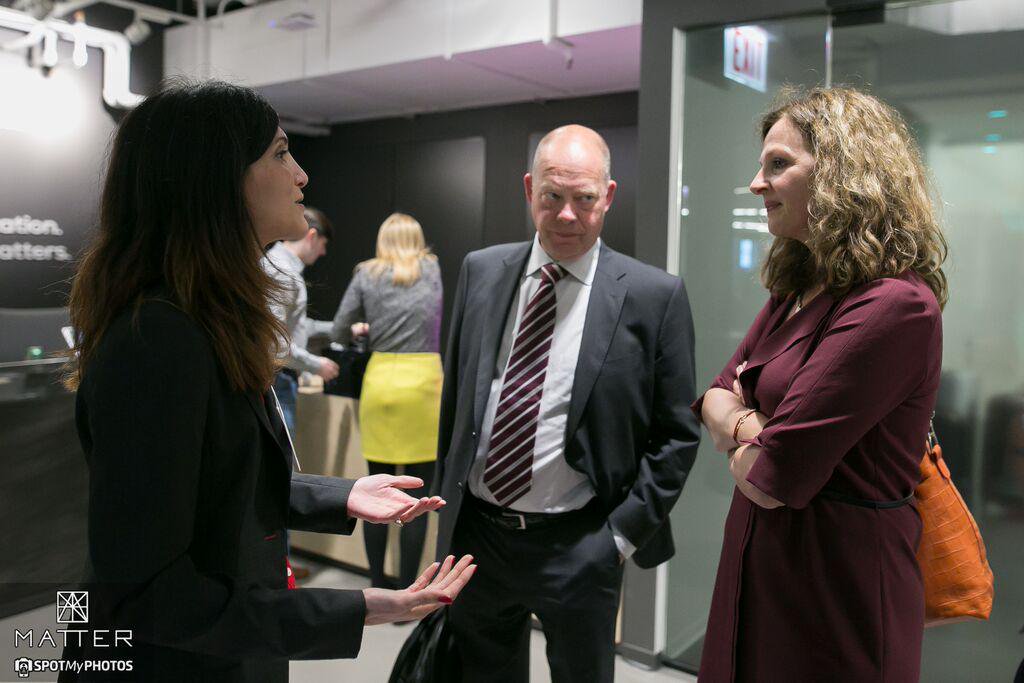 Schippers' visit to MATTER was part of a tour of the Midwest by the Dutch royal family and other key officials from the Netherlands. King Willem-Alexander and Queen Maxima toured Chicago businesses and met with local leaders from healthcare and other industries.
During her visit to MATTER, Minister Schippers learned about innovations that aim to improve healthcare outcomes and create the best possible environment for a healthy society. She also connected with MATTER partner companies including AbbVie and Horizon Pharma.
MATTER is Chicago's healthcare technology incubator for next-generation health IT, medical device, diagnostics and biopharma companies.
"MATTER's impact isn't limited to healthcare innovation in Chicago – we're helping to launch health technologies that can have a global impact," said Steven Collens, CEO of MATTER. "We're honored to meet with the Minister Schipppers, as well as other dignitaries from the Netherlands, to discuss how we can work together to accelerate technology innovation that will improve health and healthcare globally."
About MATTER
MATTER is a community of healthcare entrepreneurs and industry leaders working together in a shared space to individually and collectively fuel the future of healthcare innovation. MATTER's mission is to proactively connect and promote collaboration among entrepreneurs, scientists, physicians and industry partners to bring next-generation products and services to market that improve quality of care and save lives. MATTER, a not-for-profit organization, was developed by a team of entrepreneurs and industry leaders with the support of the state of Illinois. MATTER began as a project of ChicagoNEXT, Mayor Rahm Emanuel's council on technology and innovation, which is part of World Business Chicago. For more information, visit matter.health and follow @MATTERhealth.