MATTER adds HCSC's Manika Turnbull to board of directors
Chicago, IL — Manika Turnbull, PhD, vice president, community health and economic impact officer for Health Care Service Corporation (HCSC), has joined MATTER's board of directors. Turnbull joins leaders from many healthcare and life sciences companies on MATTER's 23-person board.
"I'm energized by the opportunity to foster collaboration on solutions for the most pressing healthcare challenges," said Manika Turnbull. "I look forward to continuing our work with like-minded organizations in the healthcare ecosystem to address health equity and support the needs of underserved populations in rural and urban areas."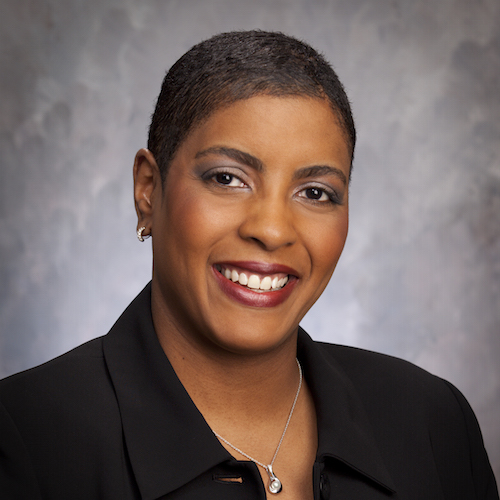 Turnbull, a 13-year veteran of HCSC, is responsible for developing strategies, establishing community initiatives and directing civic investments focused on long-term solutions to improve community health and make healthcare more affordable. She previously served as chief diversity and inclusion officer for HCSC and chief of staff for Blue Cross and Blue Shield of Illinois.
Turnbull is an active advocate in the Chicago community, and her actions have earned her many accolades, including being named one of 2016's Most Powerful and Influential Women in Illinois by the Illinois Diversity Council, a 2017 Chicago Business Journal Woman of Influence and one of Chicago's Top Black Women of Impact in 2018.
"MATTER and HCSC have had a terrific relationship since we opened in 2015, and we look forward to continuing to work with HCSC to improve the healthcare experience," said MATTER CEO Steven Collens. "We are delighted that Manika is joining our board of directors to continue to build and strengthen our collaboration."
About MATTER
At MATTER, we believe collaboration is the best way to improve healthcare. The MATTER collaborative includes 200 cutting-edge startups from around the world, working together with hospitals and health systems, universities and industry-leading companies to build the future of healthcare. Together we are accelerating innovation, advancing care and improving lives. For more information, visit matter.health and follow @MATTERhealth.
About Health Care Service Corporation
Health Care Service Corporation (HCSC) is the largest customer-owned health insurance company in the United States. HCSC offers a wide variety of health and life insurance products and related services through its operating divisions and subsidiaries, including Blue Cross and Blue Shield of Illinois, Blue Cross and Blue Shield of Montana, Blue Cross and Blue Shield of New Mexico, Blue Cross and Blue Shield of Oklahoma, Blue Cross and Blue Shield of Texas and Dearborn National.
Meet our board of directors
---
---