MATTER announces second class of Momentum accelerator
Ten startups selected to participate in digital health accelerator
February 27, CHICAGO — MATTER, the premier healthcare incubator and innovation hub, has selected 10 digital health startups for the second class of Momentum, an application-based accelerator for MATTER member companies that offers a structured, cohort-based approach to advance their objectives.
MATTER Venture Acceleration Fellows Jason Smith and Pamela York, both seasoned entrepreneurs and investors, will systematically step the startups through the fundamentals of growing digital health companies beginning in March and culminating in a final showcase in May 2023.
Learn more about the startups:

Acorai — Domsten, Sweden
Acorai is developing a non-invasive heart failure management platform. Using a next-generation hardware and machine learning system, Acorai is able to estimate the pulmonary artery pressure non-invasively, the single most important vital sign when managing heart failure patients.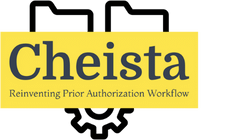 Cheista — Arlington, Virginia
Cheista improves the efficiency and effectiveness of prior authorization processes through artificial intelligence/natural language processing for both payers and providers. Their mission is to provide a seamless, user-friendly and reliable automated prior authorization workflow that enables healthcare providers to obtain the necessary approvals for their patients' treatments in a timely and cost-effective manner. Their medical assisted review product is a cutting-edge software solution that leverages the power of natural language processing to help healthcare professionals quickly and easily interpret coverage policies and guidelines.

Discreedly — Chicago, Illinois
Discreedly is a digital platform that helps scale the engagement between pharma and practitioner to improve patient outcomes. Discreedly does this by connecting pharma medical affairs with healthcare providers to streamline access to new clinical data, increase scientific dialogue and gather valuable insights. The on-demand engagement capabilities help medical affairs deliver impactful medical education and provide the right content, to the right HCP, at the right time and for the right patient.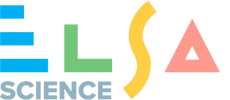 Elsa Science — Chicago, Illinois
Elsa Science offers a solution for rheumatic care where patient-reported outcomes, from patients' real worlds, are monitored remotely and utilized in personalized care management by healthcare providers. Elsa Science's service extends patient care beyond the clinic and offers richer assessments for quicker interventions. Their objectives are to drive the transition to value-based care, enabling population health management as well as precision health on an individual level.

JupiterDX — Chicago, Illinois
JupiterDX is a health data analytics and engagement platform that helps patients suffering from chronic illnesses manage their care and find effective treatments. Using wearables like Apple Watch and Fitbit to monitor vital signs and activity levels, JupiterDX's app assists patients with energy and symptom management. JupiterDX is currently focused on helping patients with long COVID.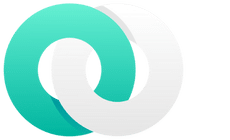 Loop — Portland, Oregon
Loop is building the world's leading social health provider. They believe there is tremendous need and value in helping people address challenges in building and sustaining healthy relationships and succeeding in different social situations. Their first product, which is now live, is a digital therapeutic for social anxiety, and they are seeing great early results. Long term they aim to build an ecosystem of digital interventions for social health beyond this first app for social anxiety and become the social health provider for employers, universities, community centers and general providers.

PranaQ — Durham, North Carolina
PranaQ is a trusted digital healthcare company, helping navigate the vast world of healthcare technology. Their groundbreaking AI-enabled decision support systems have increased the efficiency in diagnosing breathing and sleep disorders.

RxLongevity — Cofrentes, Spain
RxLongevity is a digital biotech coach for seniors that measures, guides and coaches seniors into the Longevity Science to live more years without pain and better health. Their program combines daily live sessions, group consultations and specialized boot camps covering from physical therapy, personalized exercises, nutrition and inflammation to brain exercises, emotional health and sexuality after age 65. A program for young seniors that want to reach their 90s in their fullest health potential and painless.

Sentier Analytics — Burlington, Massachusetts
Founded in 2017, Sentier is a Boston-based data science company delivering analytic solutions for promotional effectiveness, customer engagement and launch support to pharmaceutical and biotech clients. They combine their deep industry knowledge with AI expertise to provide the best possible insights to marketing and sales decision makers. Sentier believes in continuous innovation employing the most accurate and practical applications of machine learning to answer rapidly changing questions amidst increasingly complex promotional and customer landscapes.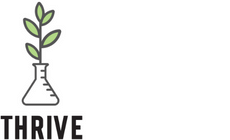 Thrive — Ada, Michigan
Thrive is a vertical remote patient monitoring tool that allows for the collection of patient data regardless of the disease state. Thrive enables a hospital, health system and insurance provider to integrate a single solution for all remote patient monitoring. Thrive allows providers to tailor every aspect of their care to benefit the needs of their patients. Thrive enables patients to track their pain, sleep patterns, medications and all other aspects of their health journey. Thrive is the most advanced and customizable patient experience tool on the market.

Learn about the first class of Momentum here.
---
About MATTER
At MATTER, we believe collaboration is the best way to improve healthcare. The MATTER collaborative includes more than 800 current and alumni startups from around the world, working together with dozens of hospitals and health systems, universities and industry-leading companies to build the future of healthcare. Together we are accelerating innovation, advancing care and improving lives. For more information, visit matter.health and follow @MATTERhealth.