MATTER and YWCA select eight entrepreneurs to participate in mentorship program for founders of color
Eight founders will receive guidance on advancing their businesses in three-month program
September 8, 2022, CHICAGO — MATTER, the premier healthcare incubator and innovation hub, and YWCA Metropolitan Chicago, a diverse resource social enterprise organization committed to eliminating racism, empowering women and promoting peace, justice, freedom and dignity for all, today announced that eight companies have been selected to participate in BRIDGE, a free program designed for early-stage founders of color seeking the mentorship and resources they need to build their businesses.
Participating entrepreneurs have been matched with a mentor who they will meet one-on-one for three months. They will also receive access to YWCA Metropolitan Chicago's Business Fundamentals workshops. At the conclusion of the 12-week program, entrepreneurs will have developed a lean business plan and pitch deck.
Learn more about the participating founders and their companies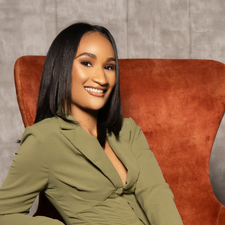 Amber Harris, Baby's Breath
Can you describe Baby's Breath?
GUMS-N-BRUSH is the first product under Baby's Breath. GUMS-N-BRUSH is a pediatric medical device that is a double-sided toothbrush with soft bristles on one side and a water-absorbent sponge on the other. Inside the toothbrush will be an all-natural liquid to help treat germs, bacteria and oral thrush in children's mouths ages zero-to-seven years old.
Why did you start Baby's Breath?
As my daughter Hayden was drinking breastmilk and formula, I was interested in how I could make caring for her oral health as simple as possible. Baby's Breath and the first product, GUMS-N-BRUSH, was created out of my desire to not just make parenting easier for me but for other families as well.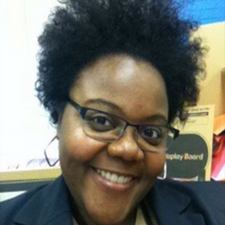 Gloria Mullons, I Heart Care
Can you describe I Heart Care?
I Heart Care helps simplify the patient registration information required for those visiting the emergency room. Users can select from two options: a health card or a health-tracking notebook that includes all vital information making it easier to share with providers.
Why did you start I Heart Care?
In 2010, my grandparents began to experience health problems that often landed them in the emergency room. I noticed individuals who didn't own cell phones were at a greater disadvantage as they couldn't store vital health information in an easy-to-access app. I realized being able to provide critical information quickly and succinctly helps patients and providers, especially in cases of emergency. I Heart Care was designed to simplify this process for populations without instant access to their medical information.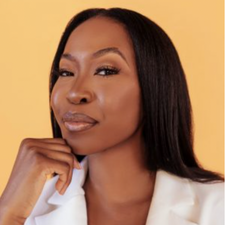 Iesha Usher, Smiile
Can you describe Smiile?
Smiile is a family wellness platform leveraging AI technology that connects families to engaging experiences that help strengthen the connection between parent and child.
Why did you start Smiile?
From experiencing challenges as a young mother to losing my own mother from cancer, I founded Smiile in hopes of bringing joy and fun to other families through strengthening the parent/child bond.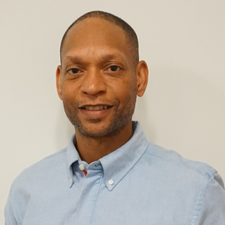 Jacques Stroud, Docfully Inc.
Can you describe Docfully?
Docfully Inc. is a digital healthcare company that uses data, artificial intelligence and video conferencing to improve the care management of underrepresented individuals and relieve the stress of hospital emergency rooms by collaborating with them to share in managing care for this population in a residential setting.
Why did you start Docfully?
During my time as an emergency medical technician, a certified nurse assistant and a home healthcare nurse for a patient with cerebral palsy, I came across many who would use ambulatory services to receive routine care due to the difference in cost. I founded Docfully to connect individuals who are enrolled in Medicare and/or Medicaid to affordable care options.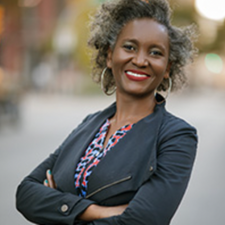 Mpho Begin, Cassidy e-Care Solutions
Can you describe Cassidy e-Care Solutions?
Cassidy e-Care Solutions is a mobile app that empowers people living with chronic conditions to better manage their conditions at home.
Why did you start Cassidy e-Care Solutions?
After the loss of my child, I was scheduled to see a specialist for follow-up care. It was not until one month following my loss that I realized I had fallen through the cracks. This lack of communication in the healthcare system between care providers from my experience motivated me to provide a solution for other patients with similar stories.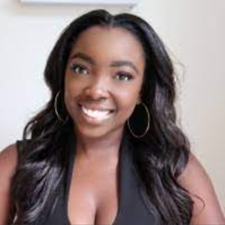 Nadeige Emile, Nolita Health
Can you describe Nolita Health?
Nolita Health is a multi-language, technology-enabled health solution that provides patient follow-up solutions for health plans, providers and states to help guide patients with moderate or high-complexity conditions who are discharged from the hospital.
Why did you start Nolita Health?
Growing up with two immigrant parents, navigating healthcare was always a struggle. I created Nolita Health to help everyone understand their healthcare and have better outcomes.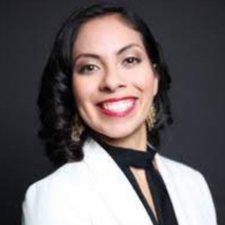 Patricia Flores, Guías
Can you describe Guías?
Guías is a life design organization offering a holistic 360-degree analysis of the client's life, habit tracking and package plans to guide them in designing their ideal life and building better habits.
Why did you start Guías?
I've been in healthcare since 2008, but I've realized our healthcare system is broken and that many social issues are impacting communities of color the hardest. My solution to addressing these issues is through Guías.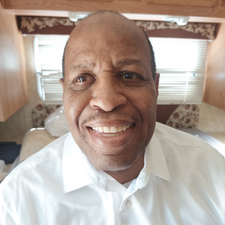 Ronald Norris, Empyrion Solutions
Can you describe Empyrion Solutions?
Empyrion solutions is a technology service and support company that provides remote patient monitoring solutions to healthcare organizations. Their solutions are designed to assist healthcare organizations in their efforts to monitor vital sign readings between patient visits, identify patients who are unmanaged sooner and collect more data in a way that allows clinics to better assess the patient's medical state and treatment plan.
Why did you start Empyrion Solutions?
Over the next several years, the home care setting is anticipated to be the fastest-growing market for remote patient monitoring. With increased demand for hospital beds and the challenges of delivering care with staff shortages, many healthcare centers will prefer remote patient monitoring solutions.
---
About MATTER
At MATTER, we believe collaboration is the best way to improve healthcare. The MATTER collaborative includes more than 700 current and alumni startups from around the world, working together with dozens of hospitals and health systems, universities and industry-leading companies to build the future of healthcare. Together we are accelerating innovation, advancing care and improving lives. For more information, visit matter.health and follow @MATTERhealth.
About YWCA Metropolitan Chicago
Founded in 1876, YWCA Metropolitan Chicago is a social enterprise committed to eliminating racism, empowering women and promoting peace, justice, freedom and dignity for all. As a leading association among a national network of more than 200 YWCAs, YWCA Metropolitan Chicago impacts tens of thousands of women and families annually through comprehensive human services provided across the region. YWCA Metropolitan Chicago is a leader in the areas of sexual violence support, early childhood and child care provider services, family support, youth STEM programming and economic empowerment. A commitment to racial justice, equity and inclusion is foundational to all YWCA programs and services. Located in the third-largest American city, YWCA Metropolitan Chicago serves as a national incubator for innovative programming, outreach and engagement strategies. YWCA Metropolitan Chicago works at both the individual and systems levels to create the truly inclusive marketplace necessary for a diverse and balanced economy. The organization is an active member of many national, state, county and city-level coalitions, advocating for policies that combat racism and positively affect women and families. Learn more at www.ywcachicago.org and follow @ywcachicago on Twitter, Instagram, Facebook, LinkedIn and YouTube.