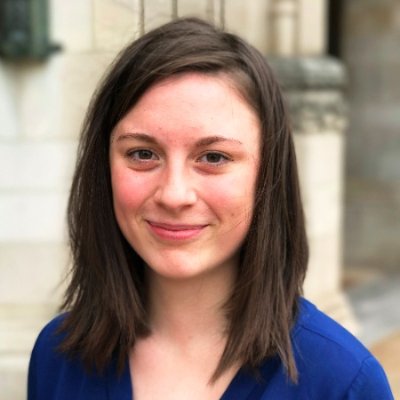 Senior Marketing Manager
MATTER
MATTER startups team up to create better outcomes and a friendlier experience for surgical patients
Ten years ago, Tom Riley's mother was diagnosed with ovarian cancer. As she embarked on her journey as a cancer patient, Mr. Riley began his journey as her caregiver and advocate.
The two quickly learned how challenging it could be to keep on top of the care plan and understand what symptoms to watch out for or whether to escalate a concern to the doctor.
"Even with two college-educated people with the means to take time off to be at appointments and with all the resources available online, it was still incredibly difficult," recalls Mr. Riley. "We would often discover retrospectively that we had missed warning signs because at that time they didn't seem all that ominous. We just didn't recognize the clinical importance."
Mr. Riley didn't know it then, but his mother's journey would eventually become the inspiration for TapCloud, a healthcare technology startup he founded in 2013 to improve the substantial portion of the patient journey that happens between doctor's visits.
Around the same time, Richard Vazquez, MD, FACS, was at Northwestern Memorial Hospital. Dr. Vazquez, a general surgeon with a signature bow tie (to reduce physician-transmitted infections) and nearly four decades of experience, had grown frustrated with "Never Events" — accidents and errors that result in operations on the wrong site, wrong side or event wrong patient.
"Surgeons make between 8,000 and 10,000 of these mistakes each year in the United States," Dr. Vazquez said. "At least 50% of these errors result from communication or hand-off errors that are set into motion in the clinic, or in the office or with the intake of the patient. To solve this problem, I realized we'd need to reengineer the entire surgical safety process."
Determined to do so, Dr. Vazquez founded SafeStart in 2012. The healthcare application improves the surgical safety process — starting at the front desk and continuing all the way into the operating room.
For many startups, the story ends there: A passionate entrepreneur heads out on a solo mission to solve a specific problem they've encountered in the health system.
But Dr. Vazquez's and Mr. Riley's entrepreneurial journeys were about to cross.
The opportunity
In 2017, the Ontario Telemedicine Network (OTN) issued a request for a technology solution that could serve the surgical needs of 220 hospitals in Ontario. The proposal requirements were expansive: The solution needed to reduce hospital readmissions, reduce surgical delays and cancellations, and improve the surgical safety process — all while increasing patient satisfaction.
OTN wasn't looking for a technology focused on one specific problem or use case. They wanted a one-and-done solution for the many challenges in a patient's surgical journey.
Through the MATTER community, Dr. Vazquez and Mr. Riley learned about OTN's search and met InTouch Health, a global telehealth company with capabilities to quickly implement and scale a solution of this magnitude. Individually, none of the companies involved had the technology to fully address the problems outlined in the request. But together, they had all the right pieces.
InTouch Health, SafeStart and TapCloud formed a new venture, InTouch Surgical, to combine their respective technologies.
The joint venture did more than allow the companies to "check the boxes" outlined by OTN's request. It also solved a common concern health systems have about working with startups.
"One of the problems that healthcare institutions face is that they look at this catalog of all of these digital applications and they have this fear that they will create more silos," said Dr. Vazquez. "Our collaboration proves that in fact that's not true."
By working together, Dr. Vazquez and Mr. Riley, along with the team at InTouch Health, created a new solution that tackles a broad array of surgical challenges — all without losing the concentrated innovation and hyperfocus on patient experience that startups, like SafeStart and TapCloud, bring.
"We brought together multiple organizations with people who wake up every day focused on improving a particular aspect of the patient journey," reflected Mr. Riley.
Long story short: InTouch Surgical was selected as the solution of choice for the more than 220 hospitals in Ontario's 14 Local Health Integration Networks.
Learnings
In a conversation with Mr. Riley, Dr. Vazquez and SafeStart Chief Technology Officer Jim Anfield about the collaboration, the three entrepreneurs identified two factors that were key to their partnership's success. The first: a relentless commitment to putting patients first.
Taking a patient-centered approach gave the two companies a rubric by which to make decisions — a process that is often tricky when multiple stakeholders and interests are involved. But for TapCloud and SafeStart, the approach was simple: What's the best decision for the patient?
"When we got together to decide how we were going to do this, we started by mapping the entire journey to see where we could add value for patients," Mr. Riley said. "If you put your company before the patient and care team, you end up making compromises that don't benefit the people who need to benefit."
The second component of the collaboration's success: participating in a healthcare innovation community.
"The common denominator in this story is MATTER," commented Mr. Anfield. "Without MATTER, we wouldn't have found out about or won this deal."
"The ability of organizations to find each other, explore how they can work together for the benefit of the patient and understand how to design their technologies to interoperate with each other is essential," Mr. Riley said.
"MATTER should be the go-to place to get your healthcare startup off the ground and accelerate your efforts in the marketplace — and this story illustrates why," concluded Mr. Anfield
Learn more about InTouch Health, SafeStart and TapCloud.
---