Parkview Health and MATTER announce semifinalists for Healthy Kids Healthy Future innovation competition
Eight startups selected to pitch their innovations to panel of Parkview leaders and investors
July 12, 2023 — Parkview Health and MATTER have announced eight semifinalists for the Healthy Kids Healthy Future innovation competition. Launched in May 2023, the competition challenged innovators to submit product, software or program solutions to help improve the management and treatment of chronic conditions for children and teens.
The Healthy Kids Healthy Future semifinalists will present their solutions on Wednesday, August 16, 2023, to a panel of judges, including healthcare professionals, Parkview leaders and outside investors. The semifinalist pitch competition will be livestreamed for a global audience, and one winner will be selected to receive a $10,000 cash prize and one-year global membership at MATTER.
Following the semifinalist competition, up to five finalist teams will participate in a two-month virtual accelerator where they will continue to build and test their solutions with leaders from Parkview and MATTER. On November 16, 2023, the finalists will pitch their solutions for potential pilot opportunities and funding. All teams who participate in the final pitch day will receive a six-month global membership at MATTER.
You can register here for the virtual semifinalist pitch competition to hear the semifinalists present their solutions on August 16.
Meet the Healthy Kids Healthy Future semifinalists:

Augment Therapy — Chagrin Falls, Ohio
Augment Therapy is an award-winning digital health company that engages people of all ages and ability levels in immersive, gamified exercise from hospital to home. Leveraging MOCAST™, its patent-pending technology, Augment Therapy offers a unique combination of full-body skeletal tracking and augmented reality-based interactive exercises accessible simply through a tablet or phone.

Happypillar — Austin, Texas
Happypillar is a child and family mental health app that takes the tools of evidence-based therapies and makes them available 24/7. Their innovative program uses artificial intelligence (AI) to provide individualized support, analyzing parent-child communication and providing personalized feedback specific to children's needs and goals. Winner of the 2022 National Parenting Product Award and the 2023 Mom's Choice Award, Happypillar has helped thousands of families who were desperately searching for options and plans to serve millions of children and families in the future.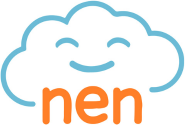 nen — Barcelona, Spain
nen is a clinical stage company developing evidence-based digital therapeutics to help kids fighting cancer, their families and their doctors manage pain. They address pain management through play, by leveraging gamification of cognitive behavioral therapy to modulate pain and improve a child's overall well-being and outcomes. Through validated outcome measures, both families and physicians can provide insightful and tailored pain management support to children who currently lack alternative means to express their needs. nen is a mission-driven profit-for-purpose company with a view to democratize pain management at scale to all kids who are in pain, wherever they are.

Oncoustics — Ontario, Canada
Oncoustics creates advanced AI solutions for low-cost, non-invasive surveillance, diagnostics and treatment monitoring of diseases with high unmet clinical need. Unlike other players in the space, they are not doing image recognition alone. Instead, they also apply AI to raw ultrasound signals to measure acoustic biomarkers and enable a "virtual biopsy" using non-radiating, non-invasive, low-cost ultrasound for tissue analysis and characterization on adults and children of all ages.

One Day at a Time — Fort Wayne, Indiana
One Day at a Time is an innovative, non-profit mental health app designed to empower users with a sense of belonging and community. The app connects users to resources, coping skills and inspiration as they navigate the struggles of daily life.
Sakkare — Glenview, Illinois
Sakkare is a rewards platform designed to help improve care plan adherence for teens with type 1 diabetes and help them meet the target blood glucose levels determined with their providers. By offering users monetary incentives for completing daily healthy habits related to managing type 1 diabetes, Sakkare motivates teens to take small steps that will have a positive impact on their overall diabetes management.

Welfie — San Diego, California
Welfie is a pediatric population health platform that focuses on health education and care coordination. Welfie empowers Health Equity Response Organizers (Community Health Workers, Behavioral Health Coaches etc.) to deliver youth-focused value-based care in the K-12 school and camp setting. We provide software and services to enable pediatric health providers and payers to deliver community-based care with a focus on mental health and metabolic health.

Xploro — Cleveland, Ohio
Xploro® is a disease-agnostic and clinically validated patient education platform that uses augmented reality, gameplay and an artificially intelligent Avatar Guide to deliver health information to young patients, reducing the stress and anxiety associated with hospitalization, improving health literacy and fostering better engagement with health services. We started with children with cancer, but we're building a health information platform for any patient, of any age, with any condition, anywhere in the world.
---
About MATTER
At MATTER, we believe collaboration is the best way to improve healthcare. The MATTER collaborative includes more than 800 current and alumni startups from around the world, working together with dozens of hospitals and health systems, universities and industry-leading companies to build the future of healthcare. Together we are accelerating innovation, advancing care and improving lives. For more information, visit matter.health and follow @MATTERhealth.
About Parkview Health
Parkview Health is a not-for-profit, community-based health system serving a northeast Indiana and northwest Ohio population of more than 1.3 million. Parkview Health's mission is to improve health and inspire well-being in the communities it serves. With more than 15,000 co-workers, it is the region's largest employer.
Parkview Health includes 10 hospitals and an extensive network of primary care and specialty care physicians. Parkview has been named one of America's Best Large Employers by Forbes magazine and has been designated a Magnet® health system for nursing excellence.