Ten entrepreneurs graduate from MATTER and YWCA Metropolitan Chicago Health Equity Innovation Accelerator
Chicago healthcare startups enhance solutions advancing health equity
The Health Equity Innovation Accelerator, hosted by MATTER and YWCA Metropolitan Chicago, concluded on November 4 with a showcase where participating entrepreneurs pitched their solutions.
"Health inequity has always been a feature of our healthcare system, but the last 20 months brought it to the fore of the public's consciousness," says Steven Collens, CEO of MATTER. "MATTER launched the Health Equity Innovation Accelerator to foster open collaboration between entrepreneurs, community leaders, health systems, payers, universities and others to accelerate innovations that can improve health equity in Chicago's underrepresented communities."
The inaugural cohort's solutions focused on areas such as digital health, chronic care management, disease prevention, aging, medical devices and access to care — with the common goal of reducing health disparities.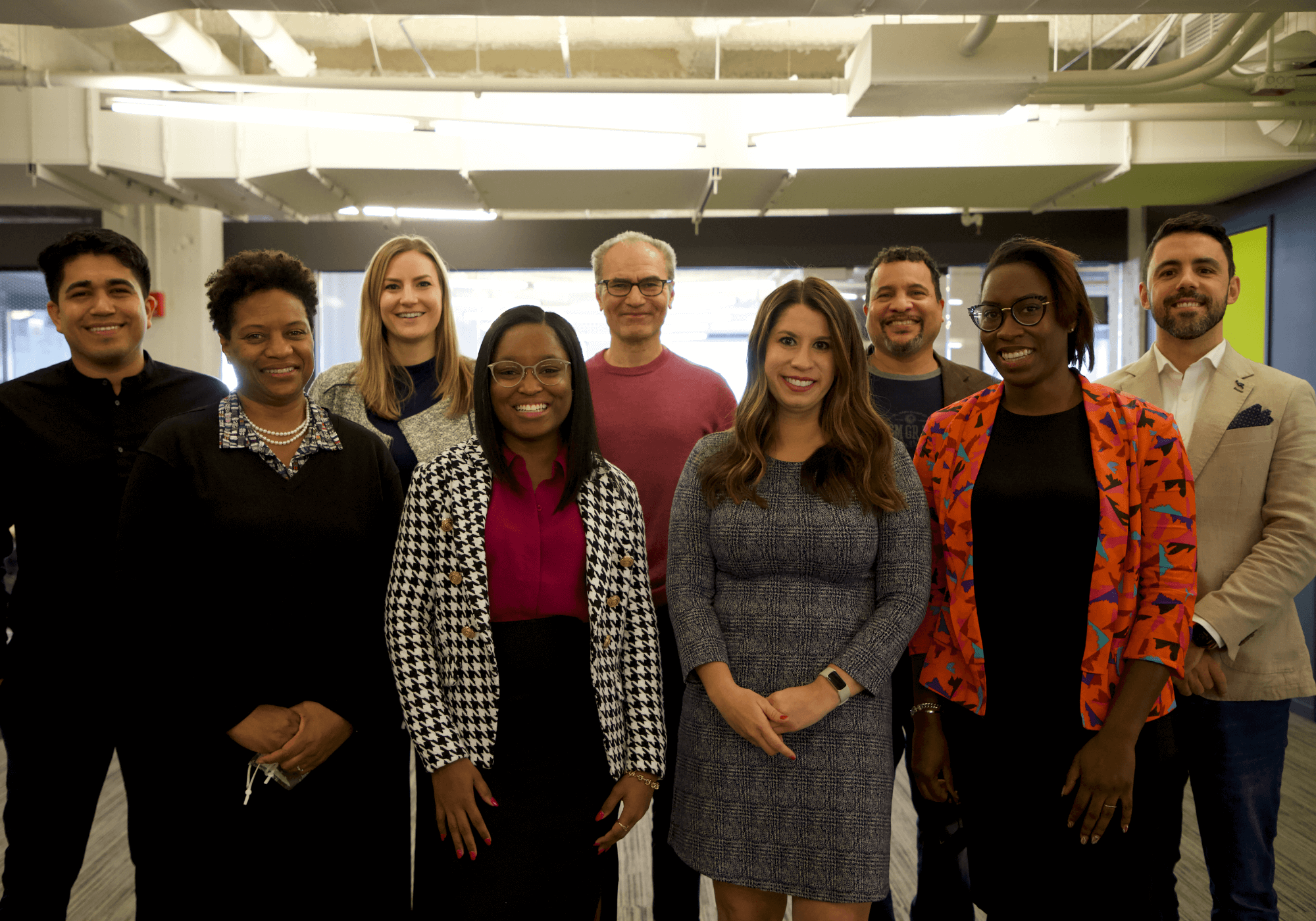 "I lead the Economic Empowerment Institute, which is the division of the YWCA focused on closing the racial wealth gap," says Robert Johnson, chief economic inclusion officer and general counsel of the YWCA Metropolitan Chicago. "Right now, there is an enormous economic disparity as it relates to wealth dispersion, or the equal access to financial opportunity in America. One symptom of that is the health disparities that exist in our community, which is why it was important for us to partner with MATTER to launch this accelerator. The participating entrepreneurs stand at the nexus of opportunity to create new enterprises that will address the health disparity and ultimately address the wealth disparity."
After an intensive, eight-week program of exclusive workshops, meetings with Chicago health equity leaders and one-on-one mentorship, the startups have validated their business concepts and built roadmaps to bring their solutions to market. Upon graduation from the program, each entrepreneur presented their solution to, and received immediate feedback from, a panel of experts from Inflect Health, Blue Door Neighborhood Center and The Golden Baton Group.
Watch the full recording of the startup showcase here. Interested in getting involved in our next Health Equity Innovation Accelerator? Email hei@matter.health.
A special thanks to our program collaborators
Thank you to the following leaders for their time, support and expertise.
Helen Abad
Inflect Health
Shireen Abdullah
Yumlish
Paul Campbell
Kellogg School of Management at Northwestern University
Javier Evelyn
Alerje, MedTech Color
Jeff Eyet
The Berkeley Innovation Group
Stephen Garchow
Foresight Business Consulting
Cristal Gary
AMITA Health
Harmony Harrington
Blue Cross Blue Shield of Illinois
Ibie Hart
Millennial Beacon
Greg Janes
Interro Partners
Kistein Monkhouse
Patient Orator
Payal Parikh
Unseen Capital
Aesha Patel
Heartland Health Centers
Dr. Derwin Phillip
Franciscan Health Partners
Kate Schellinger
Illinois Medical District
Laron Taylor
Blue Door Neighborhood Center
Donna Thompson
Access Community Health Network
Genny Turner
Chicago Department of Public Health
Steph Willding
CommunityHealth
Cecil Wilson
The Golden Baton Group
Searle Funds at the Chicago Community Trust

The Walder Foundation

---
About MATTER
MATTER, the premier healthcare incubator and innovation hub, includes more than 300 cutting-edge startups from around the world, working together with dozens of hospitals and health systems, universities and industry-leading companies to build the future of healthcare. Together, the MATTER community is accelerating innovation, advancing care and improving lives. For more information, visit matter.health and follow @MATTERhealth.