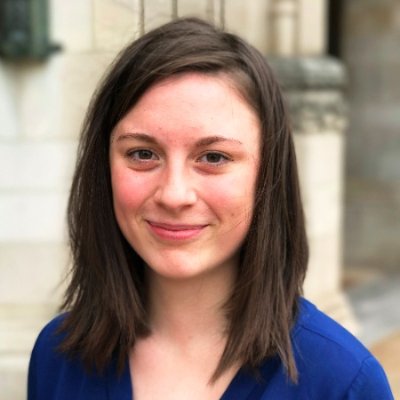 Senior Marketing Manager
MATTER
The trick to making good product design decisions
An interview with Thomas Miller, vice president at Novo Nordisk
Thomas Miller was trained in user-centered product development by pioneers in the field. Using this approach, he has led teams to create innovative, world-leading devices and he has won prestigious design awards. Today, he is vice president at Novo Nordisk, where he leads a device research and innovation unit focused primarily on digital health technology.
Thomas's trick to making good design decisions? A deep understanding of the end user, in order to identify which ideas and solutions create the most value for the user. We caught up with Thomas to learn more about his work with Novo Nordisk and his approach to user-centered product development.
What advancements in digital technology to date do you consider the most transformative in the context of diabetes care?
Digital tools have the potential to help patients manage the complexity of diabetes. For example, closed loop insulin dosing systems with pumps and continuous glucose monitoring systems can automatically manage some doses of insulin for patients. If you do not want to wear an insulin pump, or for other reasons do not have a pump, digital tools can be used in other ways. If patients use insulin pens, they can gain insights from smart algorithms on how much insulin to dose and when to dose.
Digital technologies can also be used to share key data with healthcare providers (HCPs) and caregivers.
Our new connected insulin pens from Novo Nordisk can be used to share insulin dosing data with HCPs to facilitate a better dialogue at the consultation. Also, patients can share glucose data with relatives in real-time, e.g., parents wanting to monitor their child's current glucose level and get warnings on their smartphone in case of low or high blood sugar.
Where do you see the greatest opportunity for technology to help people living with diabetes?
I see the greatest opportunity for digital technology in:
Managing the complexity of dosing insulin.
Sharing real-time disease insights with HCPs and caregivers to improve dialogue and optimize treatment and outcomes.
Providing support and guidance for healthy lifestyle.
Novo Nordisk has a 95-year history of patient-centered, diabetes innovation. How do the organization's values — and the patient voice — inform new product development?
It is in Novo Nordisk's DNA to have a patient-centered business approach – in fact, it is one of the fundamental values of our company. In device research and development, our work is guided by an understanding of patient needs and their struggles to help uncover ways to address barriers to self-care and the use of technology in diabetes management. We have a lot of interaction with users, patients, nurses, doctors, to understand their daily lives and unmet needs, and we test concepts during development to inform design decisions.
Projects you've led have won a number of prestigious design awards. When did you first adopt user-centered design methodology and why are you now an advocate for the approach?
I was trained by pioneers in user-centered product development during my university years, and I brought that approach with me to Novo Nordisk. I do believe that most innovation teams can generate a lot of potential ideas for new products or solutions. The challenge is to identify the solid, value-adding ideas. The trick to making good design decisions is to deeply understand the end user, in order to identify which ideas and solutions create most value for the user.
The medical device research organization you currently lead within Novo Nordisk is divided into multidisciplinary units. Why?
New value-adding ideas often arise from different viewpoints or perspective in technical fields. Within digital health, there are several technical competencies required to identify and develop new solutions. That is why we need people on our team who understand how to interact with users, people with technical skills in numerous fields including electrical engineering and software engineering, medicine, data science and systems engineers, as well as people that understand the regulated healthcare environment who collaborate together.
Why is Novo Nordisk interested in collaborating with startups?
We get a lot of inspiration from those outside of our company, including partners and organizations. There are so many smart people out there with great ideas, and we enjoy the inspirational dialogue and fruitful collaborations. We're securing partnerships with startups and other third-party experts to rapidly advance the pace of digital health innovation by coupling our experience in diabetes with the capabilities and ideas of technology experts. Additionally, through our U.S. Incubator Program and the Novo Nordisk Innovation Challenge, we're committing funding and experts to advance novel ideas into pilots to allow real-world testing and data analysis, which may bring new products and health and wellness offerings to market that benefit people living with diabetes.
What advice do you have for entrepreneurs who are interested in collaborating with Novo Nordisk?
Bring some new ideas and technologies to the table that can solve some problems we did not fully appreciate before. Or bring some new, smarter solutions to problems we already know.
What are the key ingredients for a successful collaboration?
A key ingredient in a successful collaboration is to be clear about expectations up front from both sides. Also, it is key to build good personal relations between team members to facilitate mutual trust. Mutual trust is essential for a successful collaboration.
MATTER and Novo Nordisk have teamed up to source digital solutions to help improve care for those living with diabetes. The Novo Nordisk Innovation Challenge asks: How might we combine pen injector data to improve data sharing, titration, dialogue between patients and providers, and health insights?Learn more.
---