Associate Marketing Manager
MATTER
Community Pulse: In 2020, what are you most thankful for as a business leader?
For business leaders in the healthcare space — and across nearly every industry — 2020 has been a year full of imminent threats, forced pivots and new challenges.
Despite those challenges, we've witnessed the resilience of our community firsthand, from watching startup and corporate innovators develop solutions that address the COVID-19 pandemic to collaborating and sharing advice on how to adapt to the changing landscape and continue growing a business.
To close out the year on a positive note, we asked several of our community members: Despite the challenges of 2020, what are you most thankful for as a business leader? What's something you learned that you'd like to pass on to others?
Throughout the holiday season, we'll continue to add new community perspectives to this post. Check back for updates.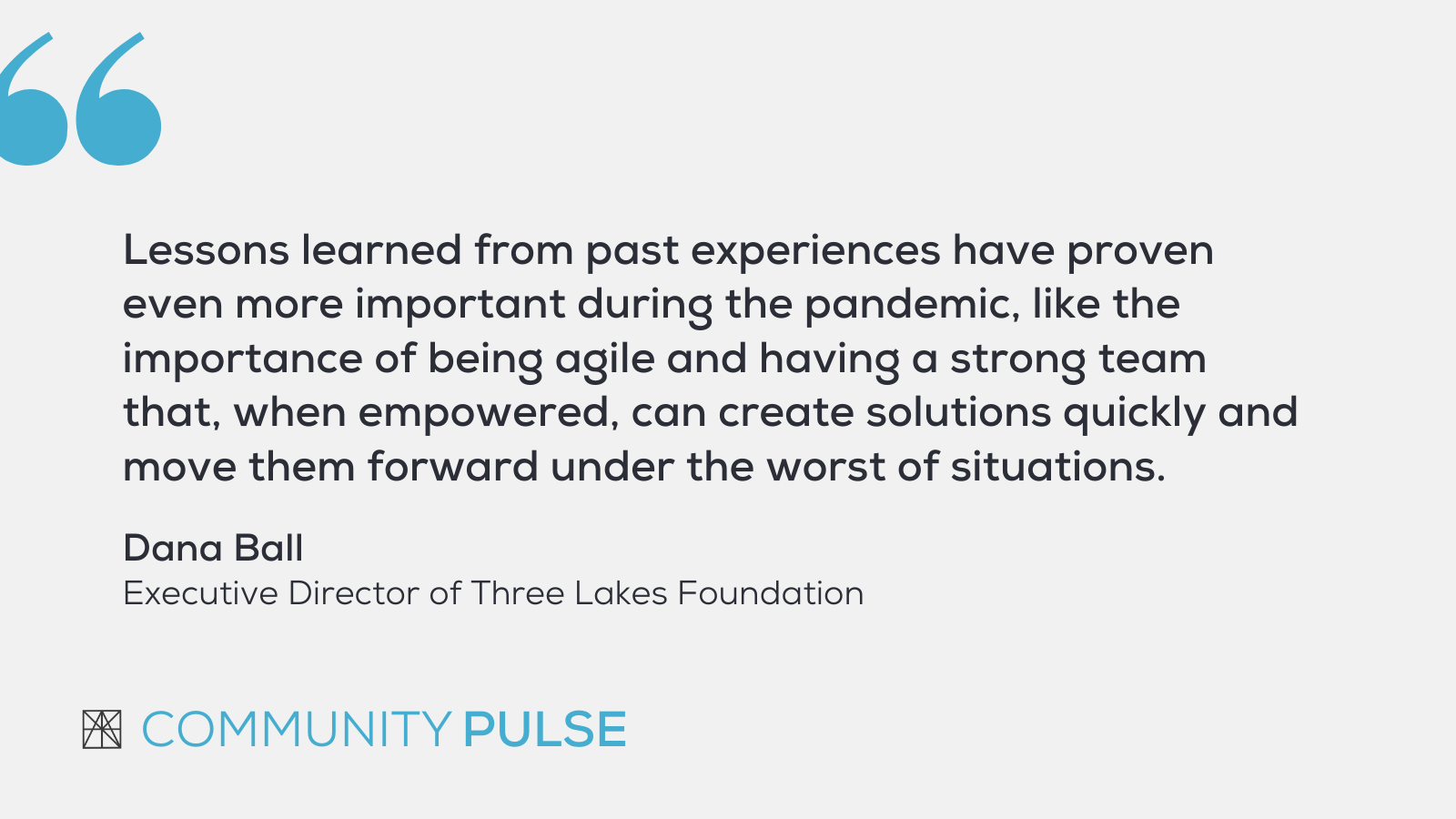 Dana Ball, Executive Director of Three Lakes Foundation
"Despite a year of crisis and turmoil, I am most grateful for the pulmonary fibrosis community's and my team's positive, solution-focused performance to drive change and innovation for the patients we serve. Lessons learned from past experiences have proven even more important during the pandemic, like the importance of being agile and having a strong team that, when empowered, can create solutions quickly and move them forward under the worst of situations."
---
Steven Collens, CEO of MATTER
"One thing I'm grateful for is that our team at MATTER deftly adapted to a new way of working, designed and delivered new solutions, and successfully helped healthcare innovators advance their solutions at a time when they are needed more than ever."
---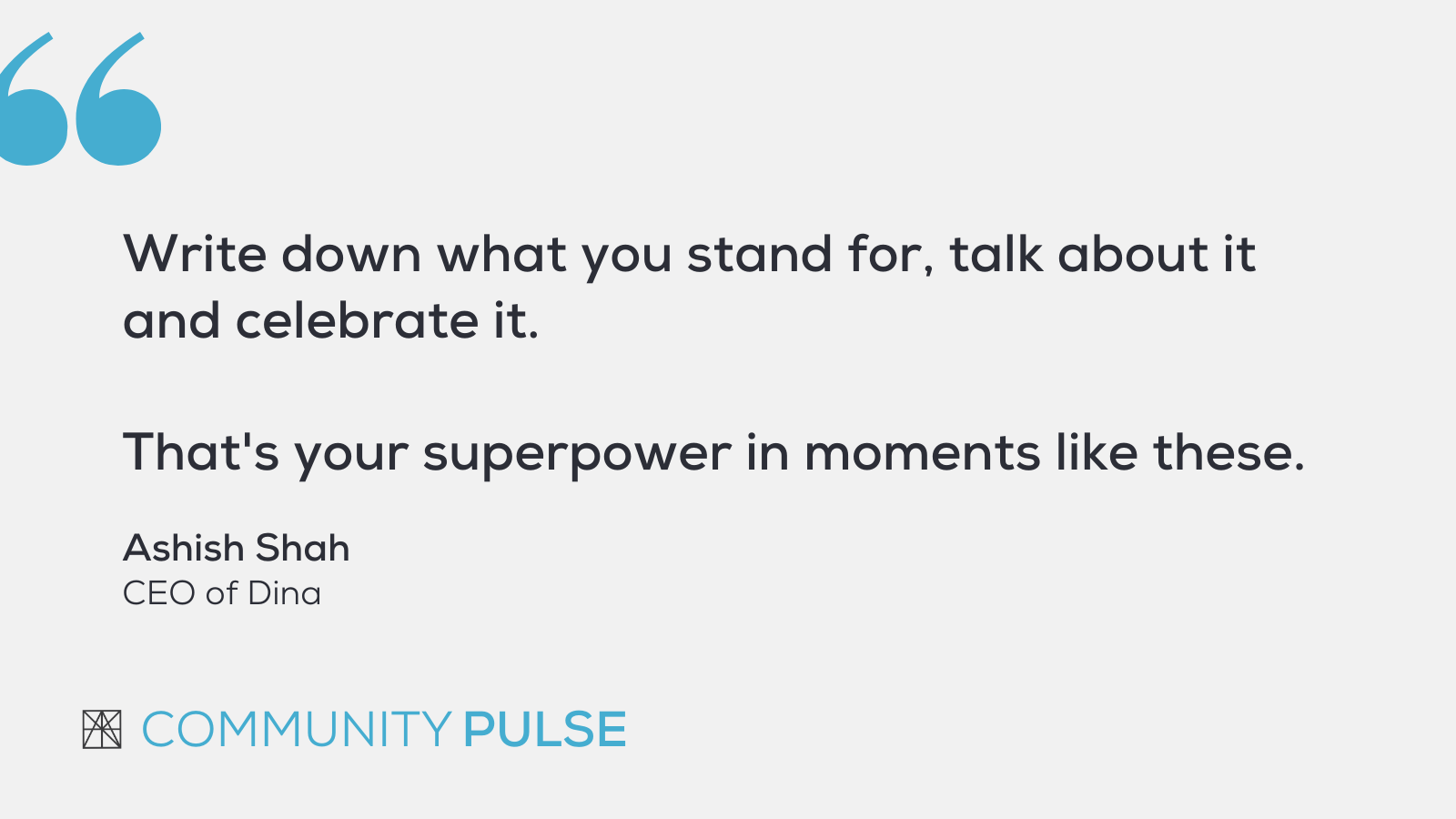 Ashish Shah, CEO of Dina
"We learned in the most unprecedented time in our lives, let alone in business, the value of teamwork and communication. I'm thankful for our people, customers, investors, advisors and peers for their leadership throughout the year. I leaned on every one of these relationships to get through the most difficult business environment I've ever been part of. We stuck together and I'm grateful for our entire team and community.
"I learned two big things this year. First, don't be afraid to think creatively and make asks, especially with your customers. They'll surprise you. Second, I learned the importance of making sure your entire organization is aligned around your core beliefs. Write down what you stand for, talk about it, and celebrate it. That's your superpower in moments like these."
---
Larry Schor, MATTER venture acceleration fellow
I am grateful to have the opportunity to meet with dynamic founding teams working on some of our biggest healthcare challenges — virtual care, remote patient monitoring, AI-enabled diagnostics, precision medicine and digital therapeutics, among others.
Too often, time is wasted by making untested assumptions about the business thesis. The product thesis and a strategic vision are always important, but that needs to be paired with tactics to validate product market fit, value prop, go-to-market planning and execution and sales process management.
Business leaders: Want to share your perspective? Send an email to share@matter.health with the subject line "Community pulse".
Join our growing community of startups.
---