MATTER Member Profile: Scott Drucker of Supply Clinic
A Dentist Has Set Out to Fix the Dental Supply Market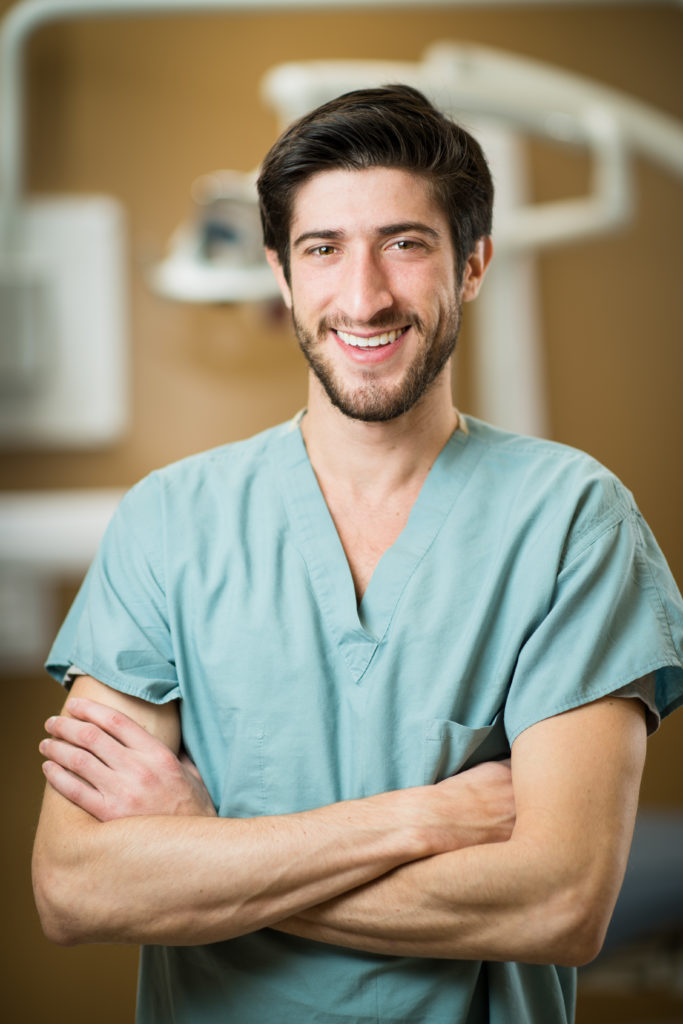 As Scott Drucker began preparing for his periodontics residency, he contacted the two largest dental distributors to price out his options to purchase supplies for his program. With their pricing charts in hand, including the "new dentist's discount" he was offered, Drucker looked online to see if he could find a better deal. There, he stumbled upon the "ridiculous inefficiency in the marketplace," Drucker said.
Drucker found everything he needed for substantially less online and wound up purchasing from a variety of smaller distributors. The larger companies charge substantially more, yet dominate the market. "You have profit margins of the biggest players in the industry of somewhere between 10-12%," he explained. For comparison, the biggest medical suppliers have margins between 0.5% and 1.5%. It turns out, the two companies that Drucker originally contacted together hold over 65% of the dental supply market share.
Upon further research, Drucker found another huge gap in the dental industry: there was no trusted, independent, online resource for dental supplies. Offices would either contact sales reps from large suppliers or piece together orders from a number of smaller, less expensive sources. It was time to introduce the dental world to the future: an online marketplace.
So in 2014, Scott partnered with his brother Jacob to create Supply Clinic, the online marketplace for dental supplies. On their website, dentists and office managers can order all of their supplies with one cart and one transaction. Suppliers receive payment on the back-end as soon as the purchaser receives an order tracking number.
For two years, Scott worked hundred-hour weeks, alternating between his periodontal residency and Supply Clinic. Once he finished his residency, he received multiple offers to join dental clinics in Chicago and his South Florida hometown. But he "had built Supply Clinic to a certain point and just had to go for it." So in February 2016, he decided he would pursue Supply Clinic full time.
The team of four – Scott, Jacob, their developer, Dan, and a project manager, Kate – continues to grow in terms of sales and recognition from the dental community. Their website boasts well over 25,000 products, and the team is constantly optimizing the site's organization and design. Suppliers are beginning to link directly to Supply Clinic from their webpages. Supply Clinic now has hundreds of customers and a fast-growing pool of loyal, returning users.
Customer acquisition has been the most challenging part of the business because "dentists are creatures of comfort and very slow adopters." Drucker averages ten demos a week with dentists and office managers to show them his website, but the demos sometimes end up being a lesson in how to navigate technology. Still, offices have been receptive to the team's teachings, social media presence, and email blasts, and Supply Clinic's growth continues to accelerate.
As for the big guys, early this year they received dozens of class-action lawsuits accusing them of antitrust violations for price-fixing and collusion. "We're cutting into a piece of their pie," says Drucker.
For more on Scott Drucker, see his LinkedIn page or his biography on Supply Clinic website.