MATTER Startup Spotlight: Guardian Lane
How serial entrepreneur Kristina Jones is transforming grief counseling for children
When conducting research in early 2020 for her children's book, My Forever Guardian, Guardian Lane Founder & CEO Kristina Jones identified a lack of on-demand counseling for children even as the world went through a rapid digital transformation and brought everything online.
In addition to publishing her book, Kristina started building Guardian Lane in May 2020 and launched the children's mental health platform in January 2021. Guardian Lane is innovating how children access grief counseling. Children can watch, create and share creative grief projects together — building their own social healing network — or meet one-on-one with counselors for tele-counseling sessions. To date, Guardian Lane has reached over 3,000 schools in the U.S.
Before starting Guardian Lane, Kristina was an award-winning art director and co-founder of Court Buddy, a legal tech platform that instantly connected people to top, pre-screened solo and small law firm attorneys based on their budget.
Read on for more about Kristina's entrepreneurial journey and lessons she's learned along the way.
Responses have been edited for length and clarity.
MATTER: You started out as an art director for a variety of industries: tourism, entertainment, airline and retail. What inspired you to become an entrepreneur and launch a tech startup?

Kristina: "After the advertising industry and prior to Guardian Lane, my husband and I started Court Buddy, which is now LawChamps. We scaled the legal tech company nationwide from Miami, Florida, raised over $7 million and built a team of over 40 employees. Seeing an idea come to life, scaling it, helping so many people… I was hooked on entrepreneurship. When we exited, the opportunity to do it again emerged.
"Seeing an idea come to life, scaling it, helping so many people… I was hooked on entrepreneurship."
"When I was thinking about what to do next, I reflected on my experience with Court Buddy. While I am passionate about helping others, I realized I wasn't passionate about the legal system; my husband was the attorney. With my next company, I wanted to build something that was true to who I am and my experience."


MATTER: Tell me more about Guardian Lane. What motivated you to start it? How does it work?

Kristina: "I lost my father to cancer when I was seven years old and never had any help to process his death. When my school heard of his passing, they gave my family a Christmas tree rather than setting me up with a school counselor or introducing me to other kids who also lost someone. My mom tried to put me in counseling, but all I remember is the scary ride to the counselor's office and that her office smelled like burnt popcorn; I don't remember anything that we did or that she said.
"I went through my life figuring out how to heal and cope through the grieving process on my own, which inspired me to write a book for children. So when I left Court Buddy, my main goal was to get this book out.
"As I started writing My Forever Guardian in early 2020, I was curious what kind of help existed for kids after the world shifted to online learning as a result of the pandemic. I was shocked that help was still rooted in in-person solutions, whether it involved getting a child to a physical location or having to coordinate telehealth appointments with the provider's and adult's schedules. I thought, 'In a digital age where everything is transitioning to on-demand, why haven't we made children's counseling on-demand?' That's when the idea for Guardian Lane was born."
"I thought, 'In a digital age where everything is transitioning to on-demand, why haven't we made children's counseling on-demand?' That's when the idea for Guardian Lane was born.'"
MATTER: How did COVID-19 affect the direction you planned to take Guardian Lane?

Kristina: "The digital transformation we experienced as a result of COVID was actually a great catalyst to launch Guardian Lane for a few reasons. One, it felt like people's availability opened up, enabling me to get a hold of a lot of people that I may not have been able to pre-pandemic.
"Two, providers were trying to stay connected to clients and still have an impact even though they couldn't be in person, so creating on-demand content on Guardian Lane seemed like a great solution to them.
"Three, it was a perfect solution for schools that were partially or fully virtual but still wanted to provide resources for their grieving students. Schools could either work through the videos with the child in person or send them home to the family."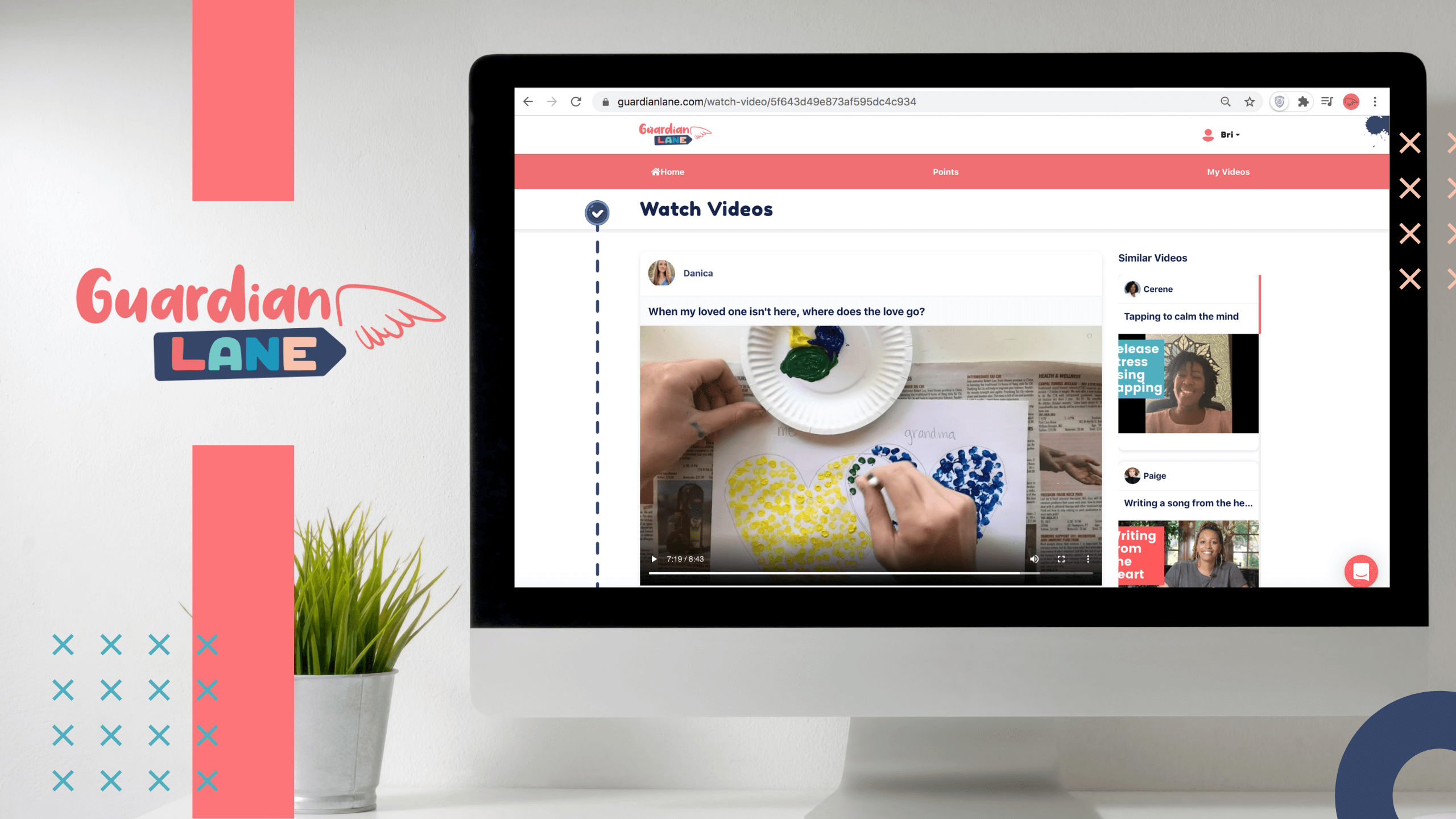 MATTER: Not only does Guardian Lane have to be effective for the children, it also has to be a good fit for parents and schools. How do you engage with the different audiences and ensure that the solution satisfies their needs?

Kristina: "That's a great point, and time management is real over here. To stay in touch with the families, we send regular email newsletters to keep them up to date on new content.
"To keep the children engaged, we encourage them to share their finished projects back to the site, so other kids across the world can see they're not the only one experiencing a certain type of grief, emotion or experience. This enables us to see which videos the children are most engaging and interacting with.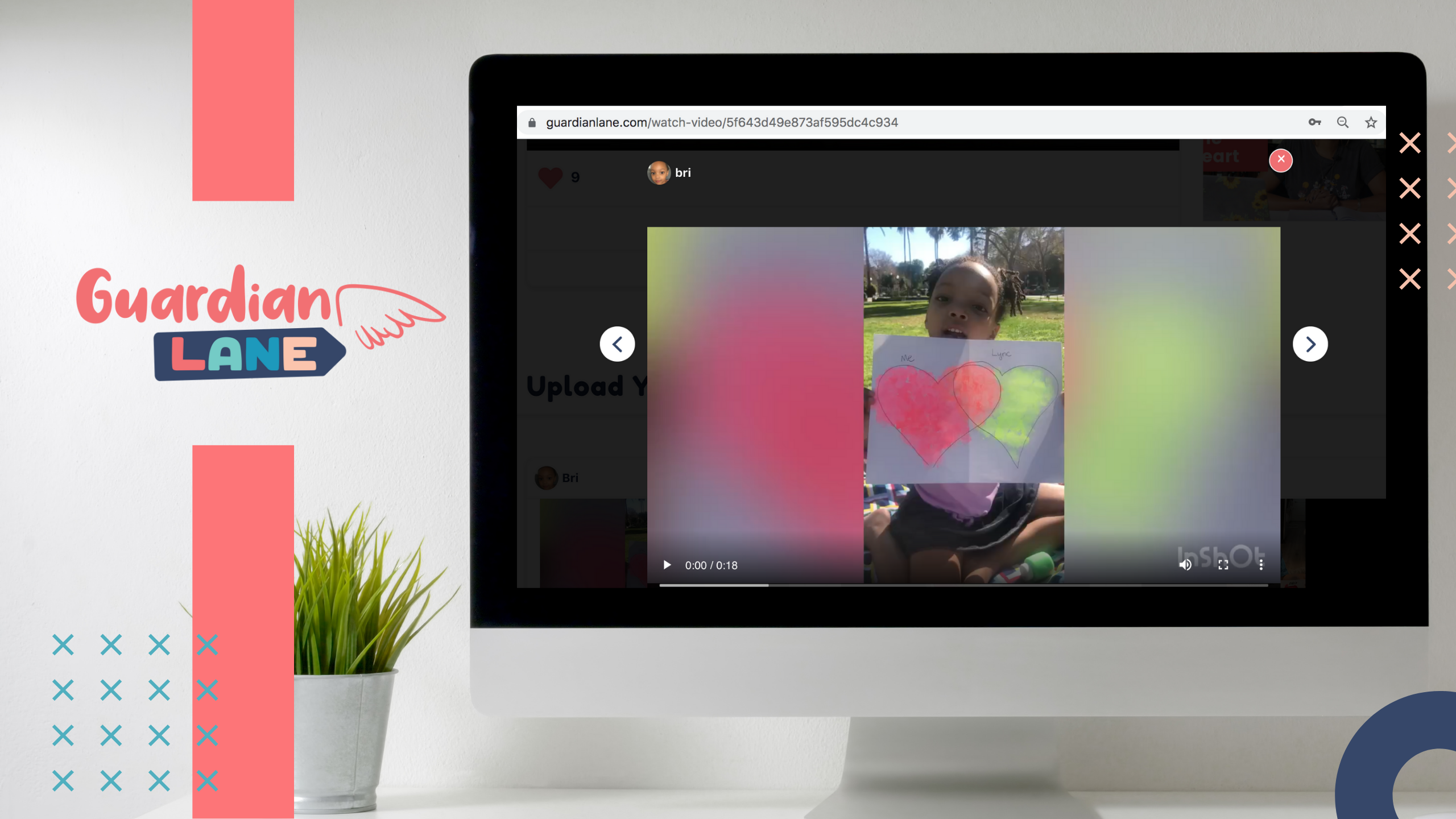 "Actually, we consistently leverage analytics to see which videos are most watched. For example, if we find that kids ages five to seven are enjoying more painting videos, we will find a counselor that's good with painting projects to ensure the children are getting the most out of the platform.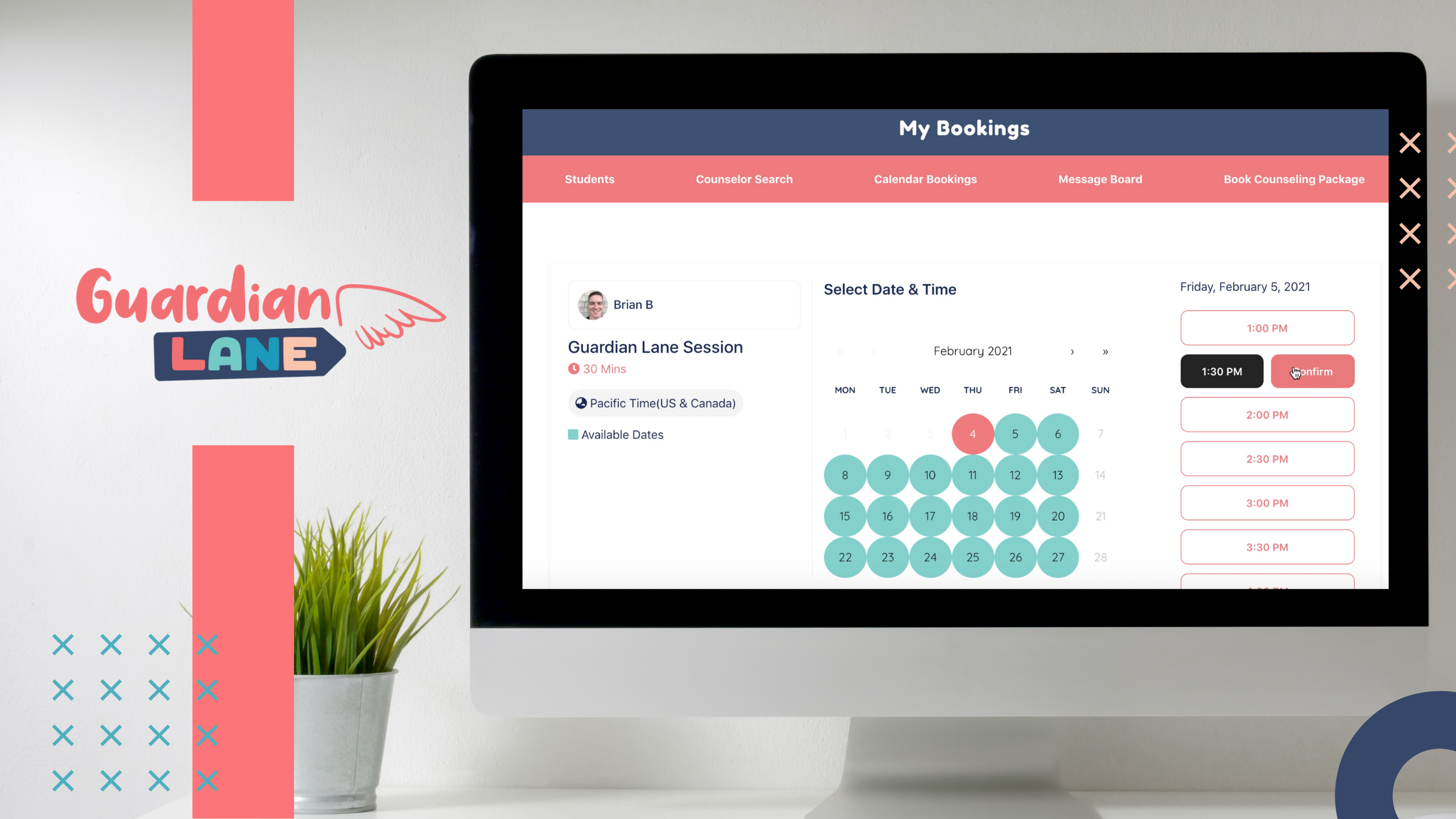 "For schools, we typically do a short Zoom session so they know how to use the platform, create an account, add their students, etc. After that, we check in via email to make sure they have everything they need and that they're getting good use of the platform."


MATTER: How did your first startup venture, Court Buddy, prepare you for Guardian Lane?

Kristina: "Court Buddy prepared me well for the ups and downs of entrepreneurship. It can be a rollercoaster — one day you're at a high, the next day you're at a low. I had to learn how to manage my emotions through the process.
"It also taught me how important culture is to a startup. I quickly learned that a company needs a strong culture before it can bring on additional members to help it grow.
"More technically, I gained key entrepreneurial skills: how to fundraise, work with investors, build scalable products and find marketing hacks to reach my customers quickly and more affordably."


MATTER: You have been featured in several large publications like CNN, Vanity Fair, Essence and Forbes among others. What does this kind of recognition mean to you?

Kristina: "I'll be honest because I think it's important. A lot of people like praise and recognition in these types of news outlets. However, I've noticed with both Guardian Lane and Court Buddy that there's never a sizeable increase in customers from the recognition.
"What I do see is more brand building for myself as an entrepreneur which I think brings more credibility to myself than it brings in customers and is probably due to the specific publications that I'm featured in.
"So while it's nice to be publicized, I tell other entrepreneurs not to chase that because they have to be focused on their customers and growing their businesses — and PR like an article in Forbes rarely gets customers in the door. If there is a specific need for a PR push, make sure you have alignment with the story and your goals. One way to do this is to understand where you need your message to be placed versus a general push anywhere."


MATTER: On that note, what other advice do you have for other entrepreneurs?

Kristina: "Stay focused. As entrepreneurs, we're constantly coming up with creative solutions, but you need to stay focused on connecting and listening to your customer. Make sure you're building solutions that people want, and don't be afraid to pivot and change if feedback from your customers isn't what you were expecting. We all have such limited time on this earth, and the last thing you want to do is spend time building a solution that people don't need just for your own ego.
"We all have such limited time on this earth, and the last thing you want to do is spend time building a solution that people don't need just for your own ego."
"And if I can give a book recommendation, I wish I would have read this book prior to starting Court Buddy. It's called Start From Zero by Dane Maxwell. In the end, he's selling his course, but he gives such great detail on how to find your customer and what to ask them to get critical feedback before you even begin."


MATTER: What's your greatest takeaway from your MATTER membership?

Kristina: "Back in February, Guardian Lane won the inaugural MedTech Color pitch competition, and part of the award was a MATTER membership. Being a MATTER member has been phenomenal so far. Having this kind of access to other entrepreneurs in the health space is invaluable.
"Also, MATTER's events are top-notch. I gain so much knowledge from every event that I attend, and anytime a new one comes, I'm so quick to sign up because they provide so much value. So thank you to MATTER for putting all of these amazing people in front of us."


MATTER: Thank you for sharing your story with us, and we look forward to Guardian Lane's road ahead.
Join the MATTER startup community to connect with fellow entrepreneurs, industry leaders and subject matter experts and the broader MATTER network.
---
About Guardian Lane
Guardian Lane is a children's mental health platform that is bringing children's grief counseling on-demand with the belief that help should no longer be tied to a physical location or time commitment. Children watch, create, and share fun creative grief projects creating their own social healing network. Featured counselors are also available for 1:1 tele-counseling sessions.
Guardian Lane is not only the winner of the inaugural Medtech Color pitch competition, but over 3,000 schools now have access to Guardian Lane since its launch in January of 2021. The video projects help students emotionally and socially understand how to process their grief, but in a fun and creative way. Both schools and families can sign up for access to the community and projects. Video projects are for ages 5-15. Video projects are exclusive to Guardian Lane's community and have been submitted from vetted grief counselors from around the world.
About MATTER
MATTER, the premier healthcare incubator and innovation hub, includes more than 300 cutting-edge startups from around the world, working together with dozens of hospitals and health systems, universities and industry-leading companies to build the future of healthcare. Together, the MATTER community is accelerating innovation, advancing care and improving lives. For more information, visit matter.health and follow @MATTERhealth.