Contest semi-finalists pressure-test ideas, refine solutions at Roche Diabetes Care innovation bootcamp
On February 3, after having been selected from a global pool of more than 60 submissions, 10 semi-finalist teams for the Roche Diabetes Care Innovation Contest arrived in Chicago eager to pressure-test their ideas and refine their solutions alongside subject matter experts from Roche and MATTER. During the three-day bootcamp hosted at MATTER, teams participated in a series of workshops, case study presentations and mentorship sessions, all designed to help them validate and refine their business case.
"The bootcamp was a wonderful opportunity to collaborate with a variety of experts, all coming at the problem of diabetes care from different perspectives," said challenge semi-finalist Alan Spiro, senior advisor at DayTwo. "In general, complex healthcare problems require different expertise and different points of view. Bringing together scientists, physicians and business people from multiple countries around the world and from different segments of the healthcare industry is a model of how progress is made."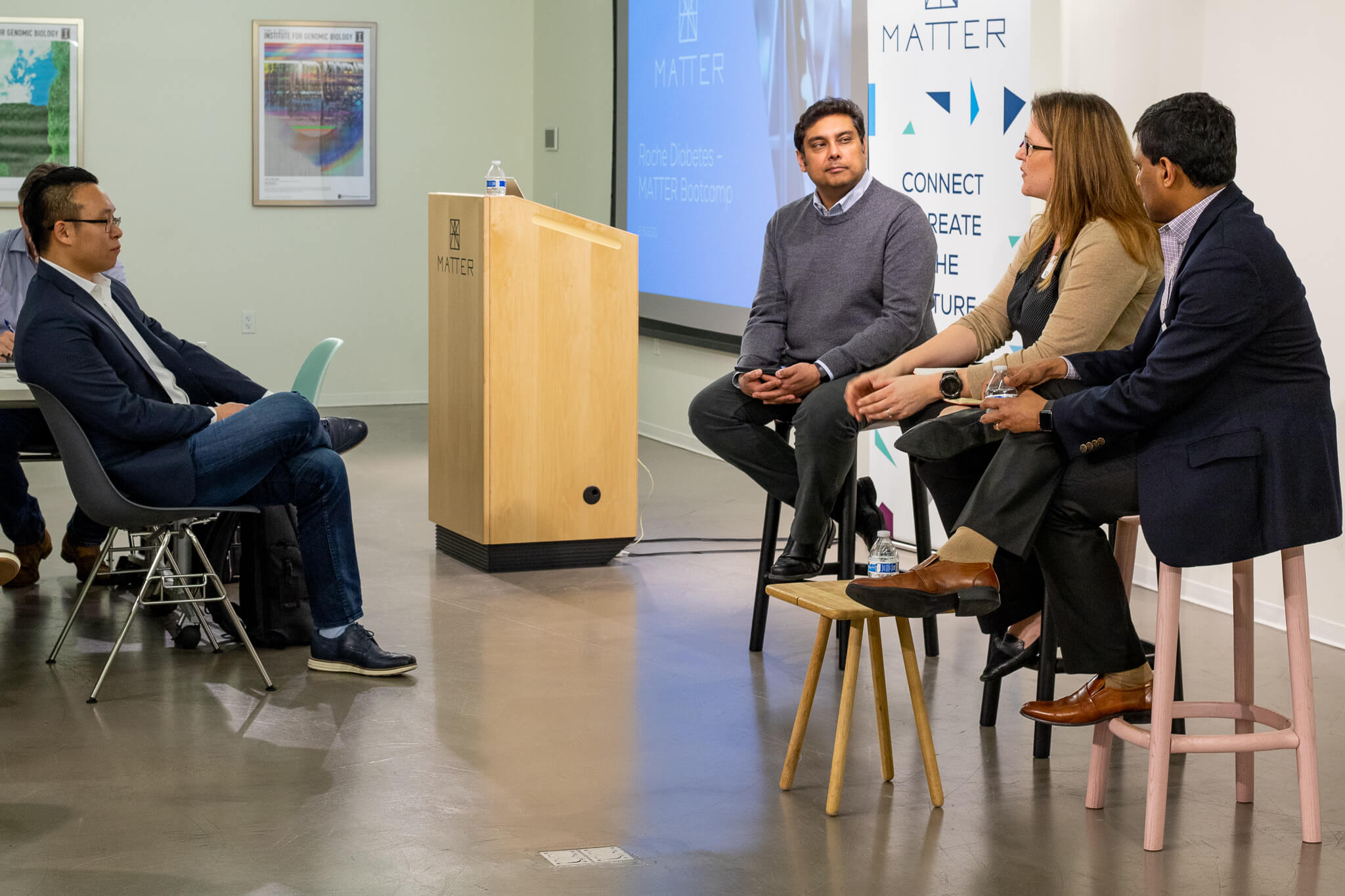 Learning from the experts

Roche Diabetes Care has spent more than 40 years pioneering innovative diabetes technologies and services. At the bootcamp, each semi-finalist team had opportunities to tap into that expertise while critically evaluating their solutions with the Roche Diabetes Care team.
"The bootcamp was a great exercise for our team at Hoy Health as it helped us to validate various market assumptions related to the diabetes industry and how [Roche] leaders see the business landscape evolving over the next few years," said Mario Anglada, chief executive officer of Hoy Health. "This will help us tailor our solutions to meet the future market's need."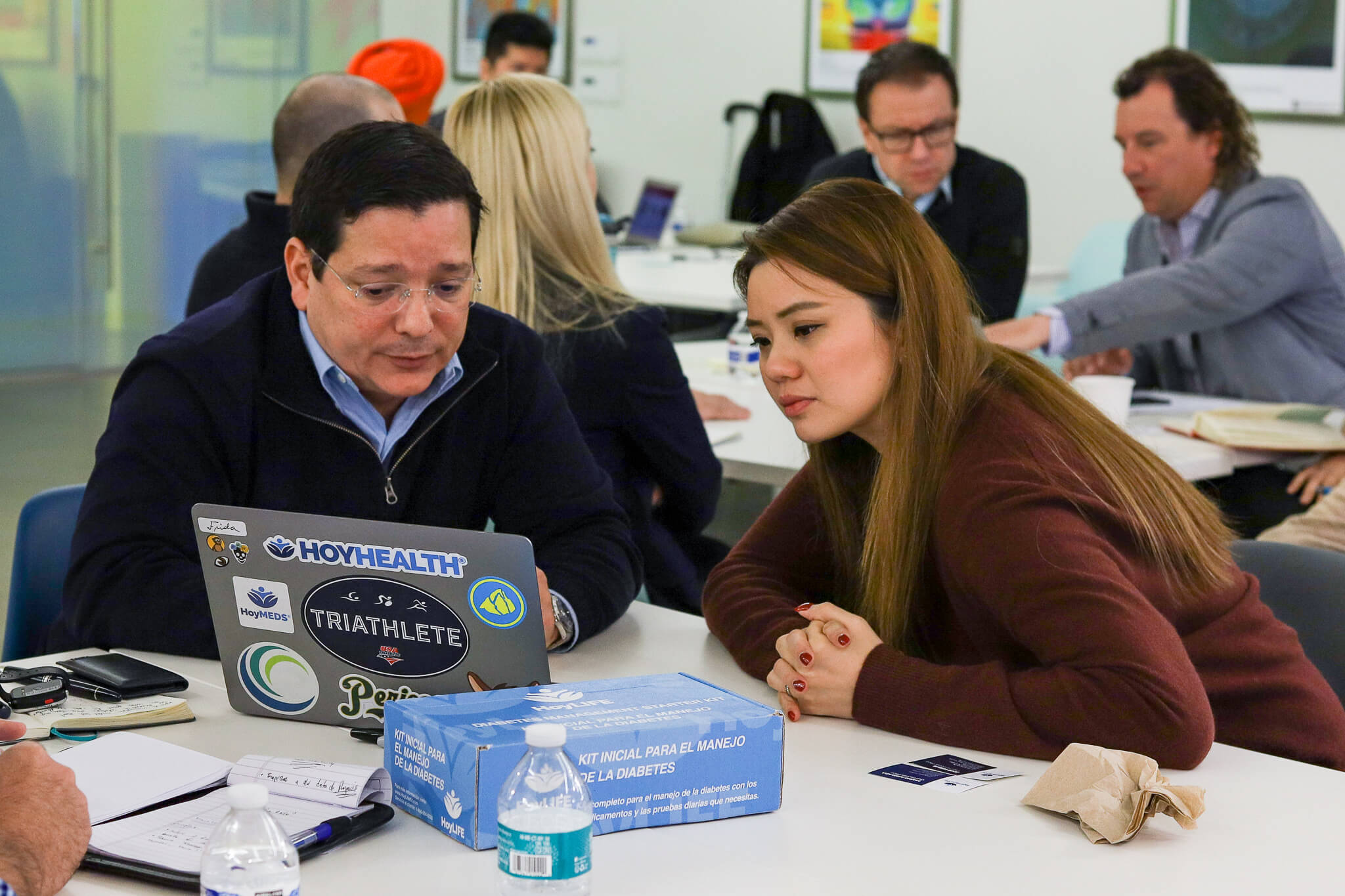 Encouraging patient-first product development
To get to this stage, each semi-finalist team had proposed how their digital or device-enabled solution could help to improve management and provide greater insight into care planning for people living with diabetes and their healthcare providers. From the first day of the bootcamp, it was clear that the empowerment of these groups remained at the center of each discussion about development plans and business cases.
"The open dialogue, quality conversation and exceptional advice that we received was unparalleled. We are especially grateful to all the mentors who kept the innovation discussion grounded in helping patients and their families," said Margaux Gleber, business operations and strategy at Veta Health.
Varun Goyal, co-founder and CEO of Illuminate Health, added: "We were honored to be part of the truly collaborative bootcamp. I was impressed by the authenticity, humility and openness wherein everyone was trying to figure out the best innovation models — with 'doing right by the patient' being the guiding light."
A testament to innovation via collaboration

Often, one of the biggest challenges for building innovation partnerships between big companies and entrepreneurs is visualizing how a new solution could work and how best to develop it in a way that it can integrate within a large enterprise.
"The purpose of these bootcamps is to engage in a non-threatening, low-risk, thoughtful dialogue, in which both sides can learn and co-create together, and challenge one other to think differently and creatively about how to solve a serious problem." said Arun Bhatia, senior director of partner engagement at MATTER. "It's amazing to see how powerful and positive that experience can be for both sides."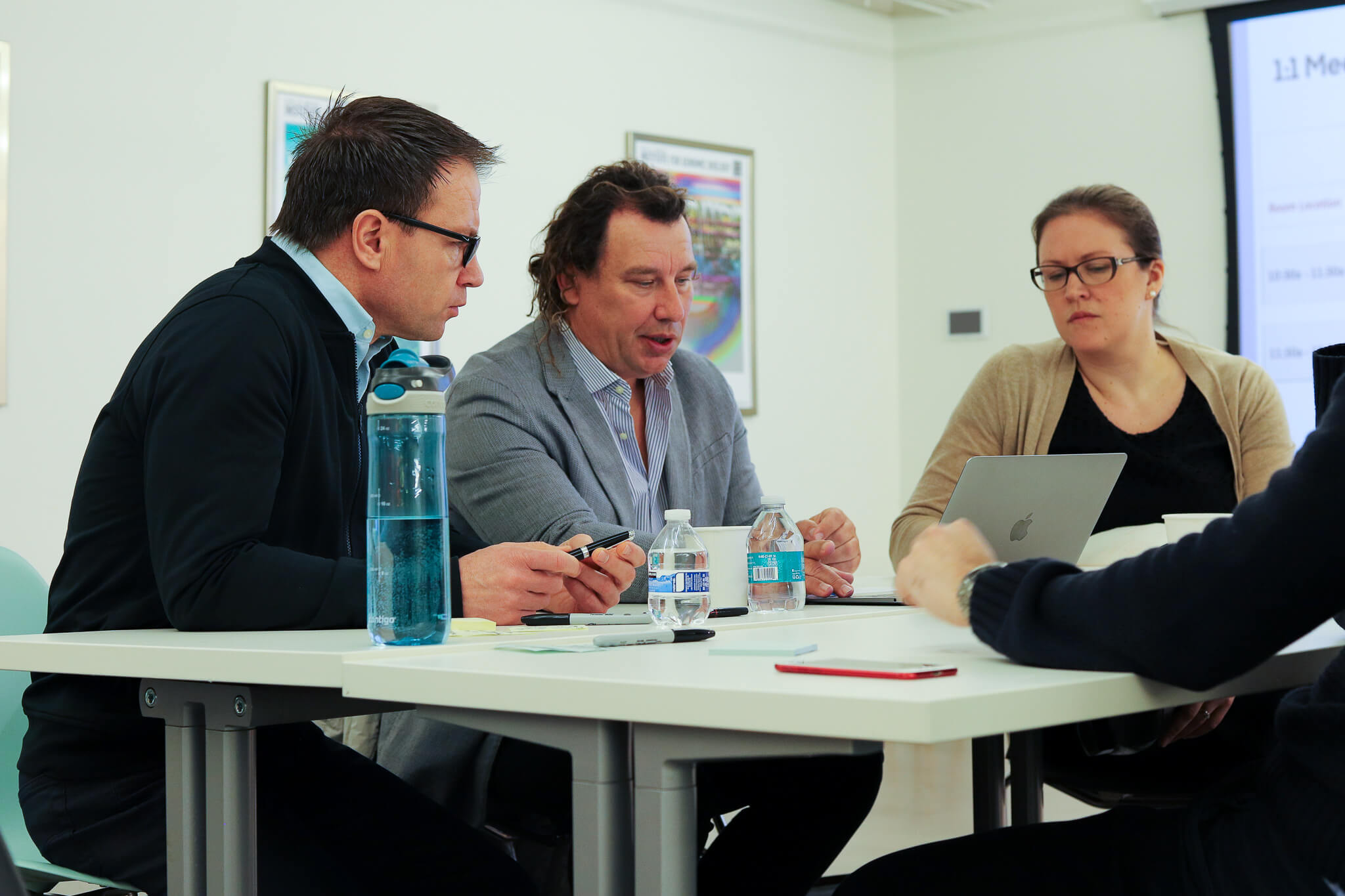 A new outlook

At the end of the three days, bootcamp participants, from semi-finalist teams to Roche mentors, were optimistic about the future of diabetes care.
"I found the bootcamp very invigorating given the sheer variety, depth and the passion that various companies brought to the table," said Inderjit Singh, a bootcamp mentor and international business leader of professional solutions at Roche Diabetes Care. "Together, we can help address the disease better and improve patient outcomes."
On March 30 at MATTER, semi-finalists will pitch their solutions to a panel of Roche judges. This event is open to the public and viewable by livestream. Two to five finalist teams will receive a $5,000 cash prize and move on to a 12-week, semi-virtual accelerator program where they will develop pilot proposals with dedicated Roche mentors, MATTER staff and stakeholders from across the healthcare community. The program will culminate in a final pitch day, where one winner will receive $20,000 toward the development of their solution, a one-year membership at MATTER and a pilot opportunity with Roche Diabetes Care.
Join us for semi-finalist pitch day on March 30.
---