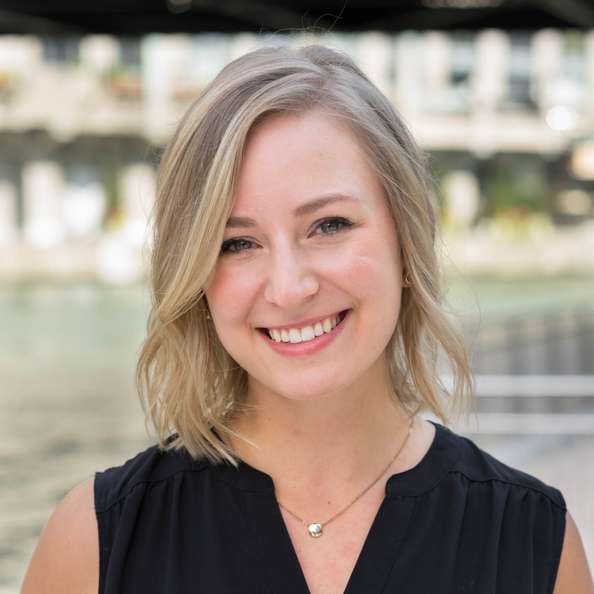 Marketing Associate
MATTER
Why health equity matters — and what to do about it
A conversation with Derek J. Robinson, MD, MBA, FACEP, CHCQM, Vice President and Chief Medical Officer, Blue Cross and Blue Shield of Illinois
Dr. Derek Robinson has dedicated his career to helping all people achieve their best possible health — from caring for individuals as an emergency medical physician, to improving care for populations as an executive at top institutions. Dr. Robinson helped shape the Quality Rating System, was named the first physician executive of the Illinois Hospital Association and served as the chief medical officer for the Chicago area Centers for Medicaid and Medicare. In 2014, he was named to the Crain's Chicago Business 40 Under 40 list.
Now, Dr. Robinson serves as the vice president and chief medical officer of Blue Cross and Blue Shield of Illinois (BCBSIL) where he is spearheading the company's strategy to advance health equity for BCBSIL members.
As part of this work, Blue Cross and Blue Shield of Illinois (BCBSIL) recently announced a collaboration with MATTER to source innovative solutions for advancing health equity. The Health Equity Innovation Challenge asks: How can we help close the gaps for BCBSIL members who are facing social, cultural and/or economic barriers to health care by advancing health equity and addressing the social determinants of health?
We followed up with Dr. Robinson to learn where he sees the biggest opportunities for technology and startups to make a difference in health equity.
How do you explain the concept of health equity to those who aren't familiar with it?
Health equity is the pursuit of an equal opportunity for all people to achieve their best possible health. This means deploying solutions that are capable of meeting the magnitude of the barriers or problems that impede the realization of optimal health, especially for marginalized groups. Many factors such as housing, transportation, income, public policy and healthcare play important roles in health. Unfortunately, resources are too often limited where needed and structural discrimination is a pernicious challenge across our society and institutions.
Why is BCBSIL interested in advancing health equity?
Advancing health equity empowers us to better realize our mission: "To do everything in our power to stand with our members in sickness and in health." We believe that through our partnerships with community organizations, our advocacy for access to high quality, affordable care and our corporate citizenship, we have established a strong foundation to advance health equity. We are excited to set our sites far upstream from illness and explore broader opportunities for more people to enjoy their best possible health.
In 2001, the Institute of Medicine identified six domains for healthcare quality, including equitable care. If you were an entrepreneur creating a new healthcare technology, how would you build your product to ensure that it contributes to equitable care and outcomes?
It is widely recognized that our costly healthcare system is ripe for disruption. In the quest for value creation, an often overlooked opportunity is the substantial direct medical costs associated with disparities in healthcare delivery. The 2002 Institute of Medicine landmark report Unequal Treatment challenged our healthcare system to address structural discrimination. Some 16 years later, disparities in care persist. The successful healthcare technology company of the future will empower healthcare delivery teams to monitor and close the healthcare disparity gap across domains such as race, ethnicity, language, sexual orientation and gender identity. As healthcare dollars are more closely aligned with quality performance, affordability, and population health, the future is really here today.
Where do you see an opportunity for technology to help close disparities in health and healthcare?
As more and more people across demographics are using smartphones and other devices, I believe there is a significant opportunity to effectively influence individual and population behavior to improve health. Technology has already allowed us to extend access to specialty care into vulnerable rural communities via telemedicine and remote monitoring devices for patients with advanced illness. Healthcare disparities persist in maternal and infant health, blood pressure control and cancer outcomes for example. Technology could play an important role in closing the gaps. We need better tools to inform local leaders, policy makers and the private sector of how their decisions may improve or exacerbate health disparities.
How can entrepreneurs and the startup community best work together with both companies like BCBSIL, as well as community organizations, to create new solutions that advance health equity?
We welcome creative ideas and solutions that aren't just limited to healthcare, but consider the tools and services needed to help make access to quality, cost effective care a reality to all segments of the population. Entrepreneurs and others in the startup community should consider factors such as literacy, poverty or neighborhood safety when thinking of how to impact the healthcare continuum. They should challenge themselves to help companies like BCBSIL innovate both in the care setting and in our local communities.
Learn more about the BCBSIL Health Equity Innovation Challenge and apply by the November 12, 2018 deadline.
---