Marketing Associate
MATTER
#MATTERturns5: Community members weigh in on MATTER then and now
It's MATTER's birthday week!
In honor of our birthday on Thursday, we're spending each day this week exploring our history through a slightly different lens. Today, we're revisiting the past five years at MATTER through the perspectives of six of our most tenured community members: Meg Barron, vice president of digital health strategy at the American Medical Association; Arun Bhatia, senior director of partner engagement at MATTER; David Cohn, chief growth officer and board member of InSight + Regroup; Steve Gould, founder and principal of The Gould Consulting Group, Rob Jennetten, director of innovation partnerships at OSF HealthCare; and Sindhu Rajan, CEO and founder of HabitNu.
We asked each person to reflect on MATTER over the years, look back at some favorite memories, share how MATTER has changed their businesses and more. Read the highlights of our conversations below:
1. What was MATTER like when you joined?
Meg: "I remember being at MATTER with a construction cap on when it was being built … When MATTER launched there were 30 or so startups working there. It's been exciting to see the growth since then, and now there are 200 plus startup companies in the community."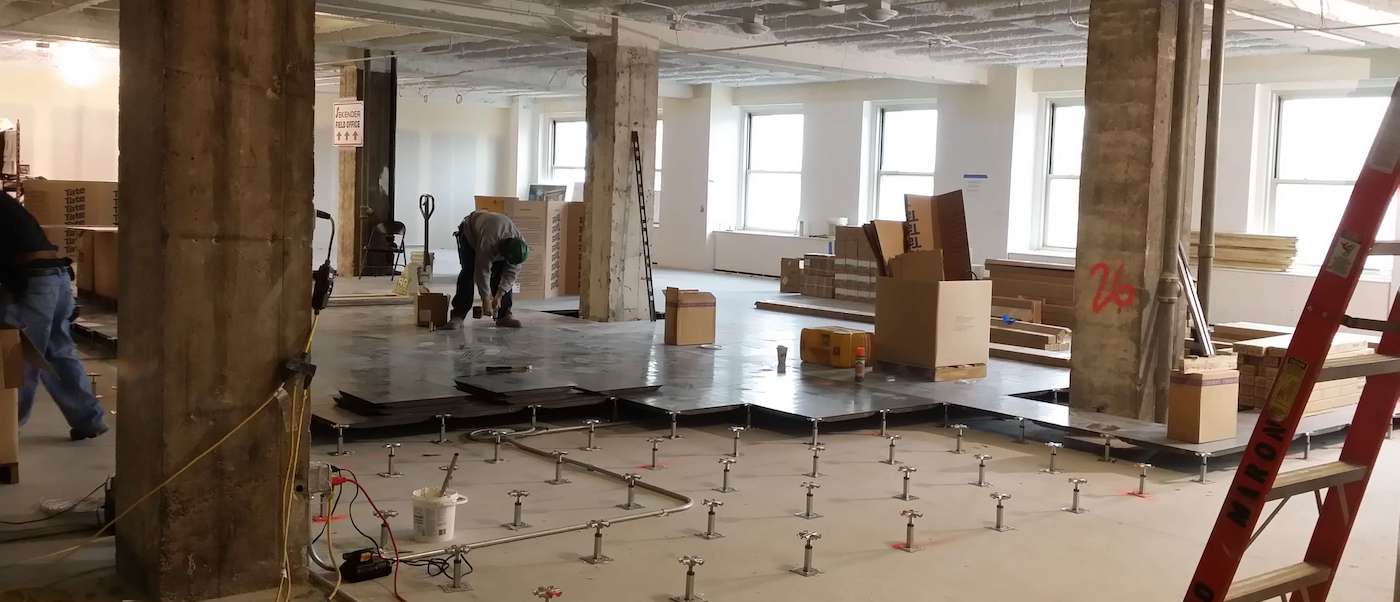 David: "We were one of the first 10 [startup member companies] … It was a very tight knit community and there was tremendous support. There were health systems ready and waiting to connect to people, so we got access to those systems right away which led to early deals for us. We got plugged into people who have been critical to how we structure our business and how we've progressed."
Steve: "As one of the original seven board members, I was part of the group that helped conceive MATTER. The actual opening was very gratifying because, after having conversations for years about the need for something like MATTER, to see it happen was amazing."
Rob: "When I first became a part of MATTER, it was before the physical space was built. So it was really a time when MATTER was just a lot of hope and promise and potential."
Sindhu: "HabitNu started in February 2015, so we started more or less the same time as MATTER. We came 10 days before MATTER officially opened: There was still furniture coming in, carpet being put in … My co-founder Greg was helping with the internet connection."
2. How has MATTER changed over the years?
Meg: "At the AMA, we're always thinking about how we can help bridge stakeholder perspectives across the industry to ensure better solutions for patients and physicians. MATTER's … mission has really transcended its physical space to break down barriers in the industry not just locally, but at a national level."
Arun: "The MATTER business model has evolved and been refined. We've experimented a lot in the last few years and we've figured out what creates the most value for our partners — from the types of questions we ask to the types of challenges we host, and so on. I think we've really honed in on what our partners are looking for."
Steve: "It's changed in a number of ways. Probably the most meaningful change is that MATTER is now a vital part of the healthcare ecosystem in Chicago. That was always the goal, but now it's become a reality. MATTER has what I call convening power: When it puts on events and programs, people show up. "
3. What do you love most about being a part of this community?
Meg: "The collaboration that happens at MATTER — the ability to hear different perspectives and to better understand that we're all really working towards a similar goal, which is better healthcare and a better infrastructure for the care that we receive."
Arun: "This concept of not working in a silo and building your solution with other people at the table is so needed and so important, especially in healthcare. My favorite part of MATTER is getting different people from different companies in a room to discuss the challenges that they're trying to address. Everyone walks into the room thinking they know what the problem is and what the solution is, but then when they talk with all the different stakeholders that are at the table, those concepts get disrupted pretty regularly. That's the really exciting thing about our community."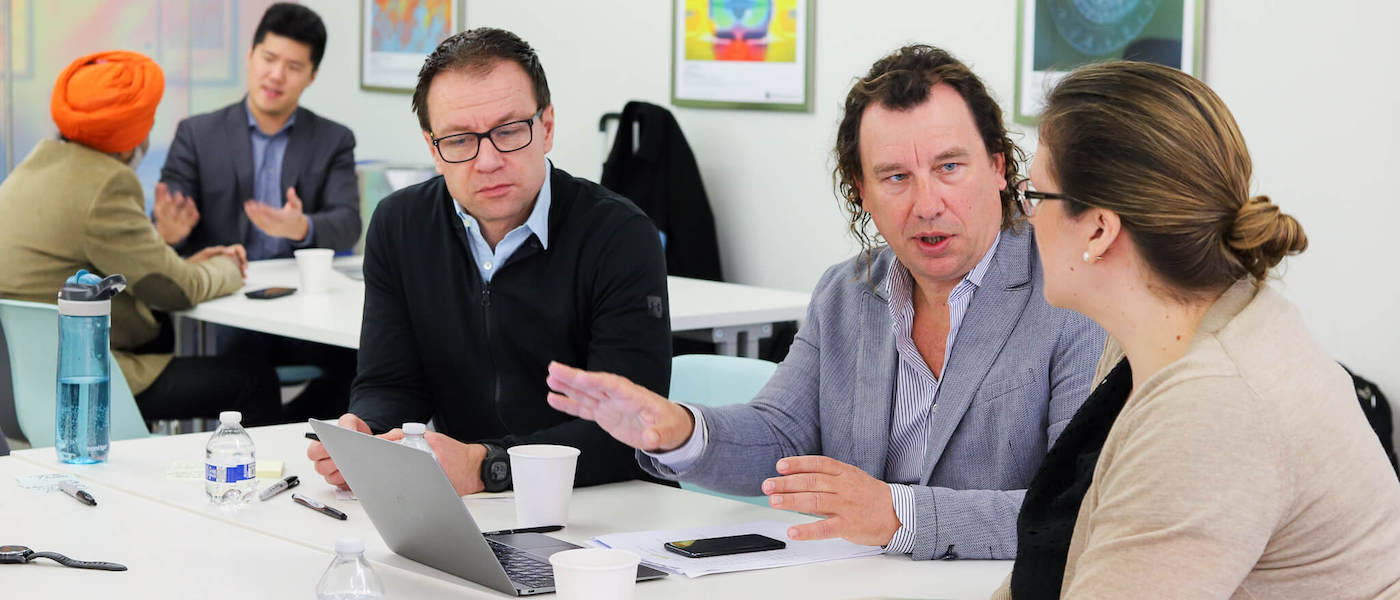 David: "I love that, as a part of MATTER, we're at the center of everything in the health tech community in Chicago. I love feeling like we're a part of the story and original development and that we can always come together with different players in the space here — it's easy to motivate people to meet at MATTER."
Steve: "Being a part of MATTER gives me the opportunity to watch the next generation of innovators be creative and thoughtful and do important things in healthcare — and to use my own experience to serve as a mentor to that generation."
Rob: "In order to accelerate our own growth and enhance our own innovation capabilities, we need to be part of this community. We're not going to improve cost, quality and experience by ourselves. So we really like the network MATTER provides and the ecosystem feel of it."
4. What's your favorite memory at MATTER?
Arun: "We had a program with Michael Roizen, who's the chief wellness officer at Cleveland Clinic. He was a very direct speaker — he said exactly what was on his mind and he had done a lot of research on the subject matter. He was the first speaker we ever had, at least in my time at MATTER, who actually got booed when he made a comment. He kind of turned around and said 'I'm just telling you how I see it, you can agree or disagree but that's how it is.' The reason that memory sticks in my head is because those are the types of discussions and conversations that we have a lot here, where there are a lot of unpopular ideas that get discussed, but it's important that we challenge one another."
David: "I interviewed my brother-in-law, Prashant Srivastava who's the CEO of Evive, for Tales from the Trenches, and that was so much fun — not only because he's my brother-in-law but because we have this shared background leading health tech companies. It felt like everything was connected: It was amazing to have my family, fellow entrepreneurs who've built businesses and the healthcare community there all at the same time.This was such a convergence of so many positive things."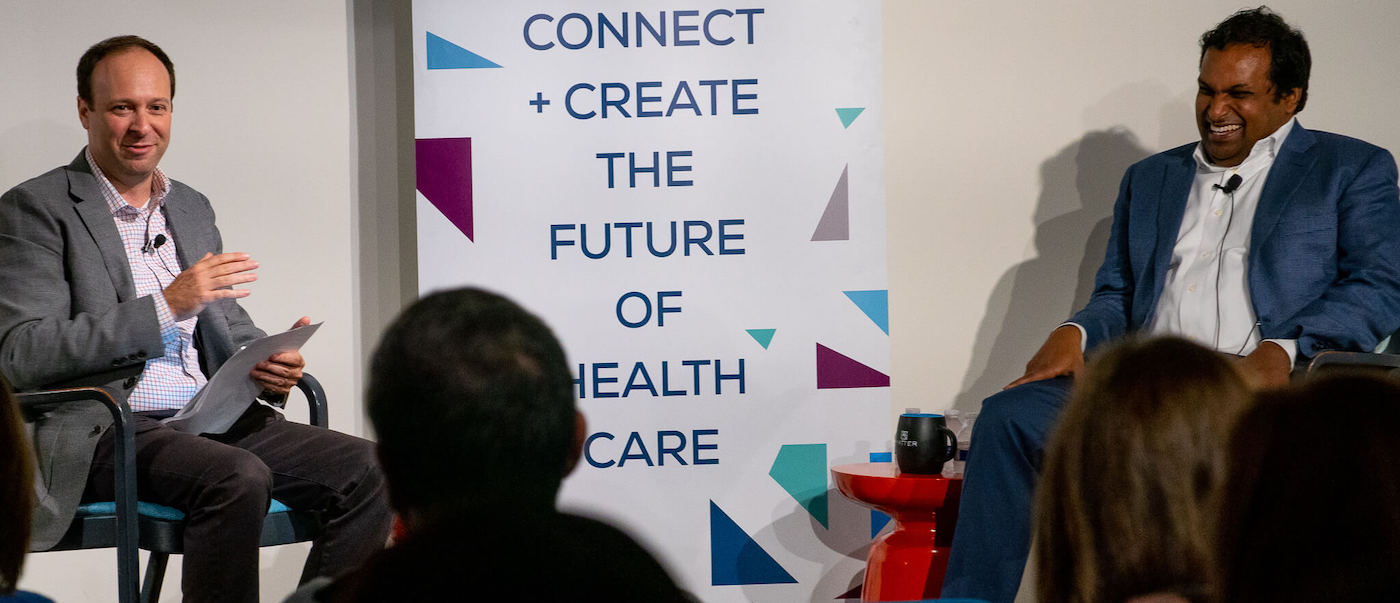 Sindhu: "We were looking for a space to host HabitNu's first Diabetes Prevention Program (DPP) and I remember Steven Collens walking in and saying, 'Just use our space! You don't have to look for spaces.' That was 2016, and there was no national DPP in the city of Chicago at that time. The fact that the first one got to be hosted at MATTER was very touching to me, and we still do that program here today."
5. What excites you most about the future of this community?
Meg: "I'm excited for the quality and quantity of MATTER's member companies to continue to progress."
Arun: "This idea of really continuing to hone in on where our partners are trying to innovate and helping them take that next step is really exciting. Over the last few years we've done a pretty good job at identifying where the challenge areas are, and now we're starting to make the transition to how we really solve those challenges and problems. That's where connecting them to our member companies and our other partners come in."
Rob: "I'm most excited, given the amount of growth and maturation that we've seen over the last five years, to see where this takes us all. I guess I'd say I'm excited to understand the unknown. Where is the future of healthcare as we continue to help build that intentionally? I'm excited to participate in that from a community standpoint. We don't feel that we can change healthcare by ourselves and so we are really excited to be part of a forward thinking community like MATTER."
6. What is one thing about YOU that has changed the most since you started at MATTER, because of your time here?
Meg: "The biggest thing is the connections that we've made since becoming a part of the community. There have really been hundreds of companies that have been able to connect with physicians and make sure that physician insights and voices on behalf of patients are represented."
Arun: "I came in with a mindset that you should challenge everything, but I've changed a little bit in learning how to ask the right question in order to challenge an idea."
David: "The trajectory of the company changed my life. I had modest expectations when I started, but MATTER helped us grow well beyond those expectations. Regroup, and now Insight + Regroup, has grown to a much larger scale than I thought possible when we first started. MATTER played a significant role in that because of the early commercial traction and early fundraising. That all grew out of connections that MATTER helped us make."
Steve: "I love being around young, ambitious people. It keeps me young at heart."
Rob: "The exposure that we've gotten to other health systems and their view on healthcare innovation, and the understanding we've gained of what entrepreneurs need from us in order to be able to execute their ideas, have both been very helpful. Those insights have helped shape our infrastructure, workflows, procedures and processes. It's shaped some of our innovation culture as well. So as MATTER has matured, OSF innovation has matured. We're far, far ahead of where we were when we started our relationship with MATTER."
7. What is the most promising area of healthcare to you?
Meg: "There are so many different kinds of solutions, but what I think is most exciting is any innovator's ability to understand the essential need for the physician and patient involvement in their solution. There's no shortage of problems to be solved, but the solutions that are truly going to change healthcare are those that connect the dots between different distinct problems and that holistically understand the needs of patients."
Arun: "The space of artificial intelligence and machine learning and the role that they play in empowering physicians and patients to make better clinical decisions. Artificial intelligence will never replace the physician, but if it's done well and implemented well, it's something that can add a lot of intelligence into the clinical decision-making process for both the patient and physician."
David: "Telehealth. It's really matured. We often don't have enough physical availability to solve access challenges, so I think the next set of milestones is really around sophisticated stretching of these limited resources. That will probably draw on some automation of clinical programs and artificial intelligence, and will be about more intelligently matching what a patient needs with the resources out there."
Rob: "I very much look forward to a continued digital transformation across the industry. As healthcare continues to catch up, from an experience and access standpoint, the personalization and the precision aspects of healthcare will continue to grow."
Sindhu: "Prevention. It's personal for me and for my employees — but it's also personal for everybody. If you're able to prevent conditions like hypertension and diabetes, it changes an individual's life, and their family's life too."
Want to read more about how we're commemorating five years at MATTER?