The Accidental Entrepreneur: Brad Smith's Journey From Politics to Business
Entrepreneurs often follow non-linear career paths. Brad Smith, founder of Nashville-based Aspire Health, has traveled a particularly winding road.
In high school, Brad thought he'd be a trauma surgeon. As an undergraduate at Harvard, his interests evolved to include politics, and in his first job out of college, he worked on the campaign of Tennessee Senator Bob Corker. Brad went on to research policy at Oxford, work for the governor of Tennessee, and establish an education nonprofit.
"The last place I thought I'd end up was at an event for entrepreneurs speaking about a company I founded," he joked to a room full of entrepreneurs at MATTER's Tales From the Trenches, the series we produce with Outcome Health and Pritzker Group Venture Capital. In an interview with Outcome Health CEO Rishi Shah, Brad reflected on his winding path to founding palliative care company Aspire Health. Watch the highlights:
The company is a house call physician service for patients facing serious illnesses. Brad first learned about this model of care from his brother, who had taken a year off medical school to learn from leading experts in palliative care.
Unlike patients on hospice, patients who opt for palliative care services like Aspire Health haven't necessarily made the decision to forego curative care.
"If you ask a doctor, 'Would you be surprised if this patient passed away in the next year?' and the answer is no, then they're a good fit for palliative care," explained Brad. "If you're 86, your goal might be to make it to your granddaughter's graduation in a few months. If you're 45 facing metastatic cancer and have three kids, your goal is probably to fight as hard as you can, even if there is only a 5% chance of survival."
While patients and their families can't control their diagnoses, palliative care offers them the flexibility to decide how they want to experience what happens next. For providers and payers, the model presents an opportunity to improve quality of care while simultaneously reducing expensive ER visits and hospital admissions.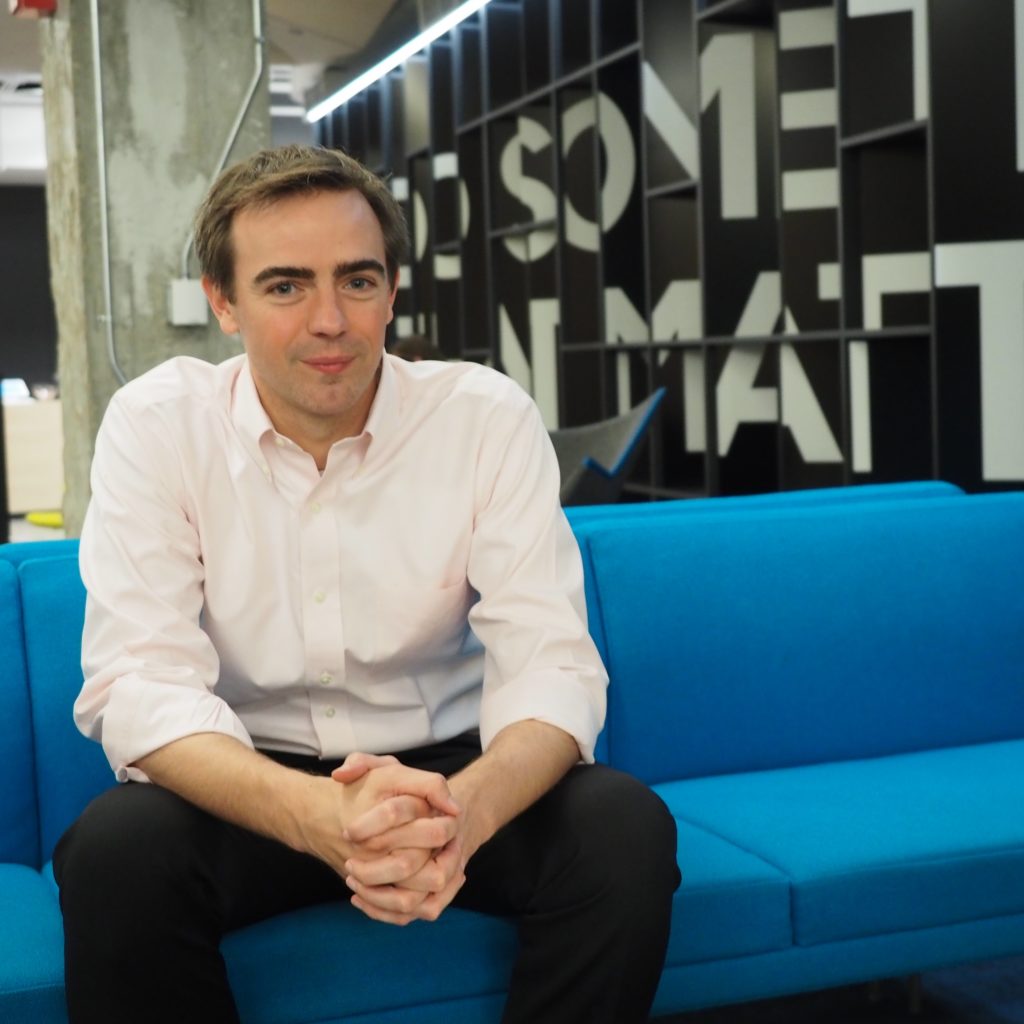 "As someone not in healthcare at the time, I wondered, if this model is working so well – and clinicians and patients both like it so much – why isn't it happening?" said Brad.
One big reason: Medicare Fee-for-Service does not pay for the type of service that Aspire Health provides. "If they did, there would be a lot of others in this space," Brad said. "For us, the question was not whether or not the service works. It was: will anybody pay us for the service so we can prove it works?"
This curiosity led to a business plan, and Brad founded Aspire Health with guidance from his cofounder, former US Senate Majority Leader Dr. Bill Frist. Brad met Senator Frist after returning from Oxford to his home state of Tennessee, through their mutual friend and colleague Senator Bob Corker. The two men's friendship eventually led to a business partnership. Together, they formulated a strategy to sell palliative care services into health plans.
Brad's first attempts to sell into a health plan failed – miserably. The company had mispriced their services and their first potential customer walked. "There were a lot of moments in the early days of the company where I thought, am I in over my head?" he recalled.
Aspire Health has come a long way. The company now operates in 22 states and has raised over $50 million, most recently in a $32 million Series D investment led by GV (formerly Google Ventures).
Brad attributes this success to the nexus between the company's business model and its deep mission. "We have the privilege to walk with people through a really difficult part of life," he said.
The political-insider-turned-entrepreneur is committed to changing how patients across America experience serious illness. The work has changed Brad, too. He reflected, "Do I live my life like I want to live it? Because one day I will be like our patients. It makes you think."
Interested in aging? MATTER's Healthy Aging Immersion is accelerating innovation in the space. The next event in this series is Wednesday, May 31. Learn more and register.
Our next Tales From the Trenches is Wednesday, May 24 and features Dr. Jordan Shlain of HeathLoop. Learn more and register.