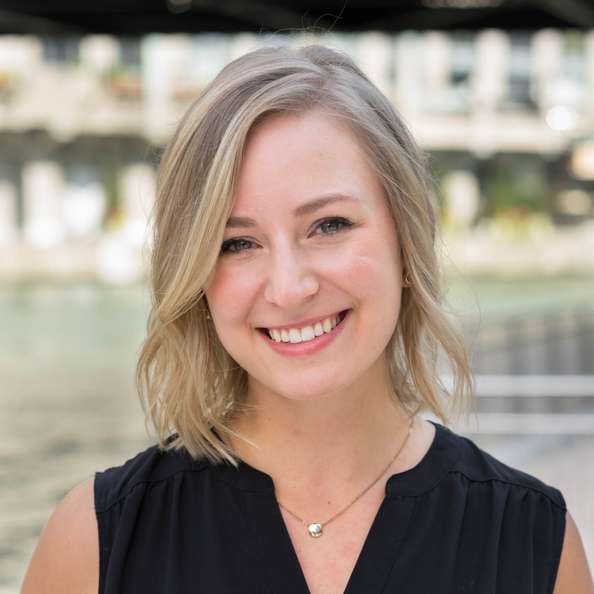 Marketing Associate
MATTER
tales from the trenches
October 25, 2018
From academia to entrepreneurship: A conversation with Exicure CEO David Giljohann
Earlier this month, David Giljohann, CEO of immunotherapy company Exicure, shared his entrepreneurial story at Tales from the Trenches. David's journey has taken him from graduate training in a university lab to the helm of Exicure, a Chicago-based biotechnology company that is pioneering the field of immunotherapy. In just seven years, David has taken Exicure public, raised more than $100 million in funding from investors like Bill Gates, and was named one of the top young leaders in biopharma.
Watch the full conversation about David's journey with Exicure.
After Tales from the Trenches, we followed up with David to get his advice for entrepreneurs and his predictions for the future of immunotherapy.
Exicure's technology quite literally went from a napkin sketch in a lab to a real company helping patients. What was the key to making a successful transition?
Persistence is key, as is drive and energy. Drug development is a marathon… of sprints.
You spoke about your unexpected transition from academia to entrepreneurship. Which areas came naturally to you and which proved to be more challenging?
Science is like a language. My academic training prepared me well with the vocabulary and background in which to conduct highly scientific discussions. As we moved the technology outside of the academic sphere, one important challenge has been to learn how to translate that language into concepts and ideas that others can understand. This diverse set of interested stakeholders includes not only scientists, but clinicians, patients and investors.
Over time, you've adapted and evolved the way you tell Exicure's story for this diverse set of stakeholders. What advice do you have for other life sciences entrepreneurs for explaining complicated science to potential partners?
Keep it simple! Everyone can only absorb so much material in one sitting, so emphasize and reinforce only the major points. You can know the details, but don't put them up front in your presentations.
In ten years, what do you expect the immunotherapy and gene therapy to look like in a clinical setting?
We have spent the last decade putting together both biological information (data) and a toolbox in which we can now access that biology. The next decade will see that this foundation leads to transformative medicines.
Join our mailing list to stay up to date on future programs like Tales from the Trenches.
Tales from the Trenches is sponsored by JumpStart Venture and Paragon Biosciences.
---