"Renewed optimism": Reflections on the 2018-19 Novo Nordisk Innovation Challenge
On March 28, after nearly six months of hard work, the five finalists of the Novo Nordisk Innovation Challenge — Adelie Health, xBird, SimpleC, MedoPad and HumanCapitalWorks — participated in a capstone "partnering day" at Novo Nordisk Headquarters in Copenhagen, Denmark.
ICYMI: Here's a look back on some of the top moments from the past six months.
The journey begins
Each company's journey began in September, when MATTER and Novo Nordisk announced a new partnership to foster meaningful collaborations to improve diabetes care. The challenge called on innovators to develop ways to use data generated by Novo Nordisk's marketed pen injectors to improve the care of, and quality of life for, people living with diabetes.
For some innovators, the announcement came at the perfect time. JEMS Technology founder Kevin Lassar said that the company had just started discussing expanding their platform for diabetes care. "The timing of the challenge was fortuitous," Kevin said. "The ability to potentially work with the leader in diabetes care was irresistible."
Innovators across the map connect
Innovators in Chicago and Seattle gathered for simultaneous events to network, ask questions about the program and hear what Novo Nordisk has learned from 95 years innovating in diabetes treatment.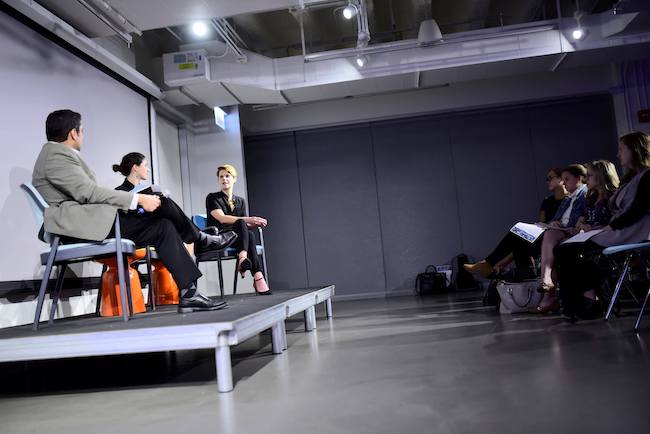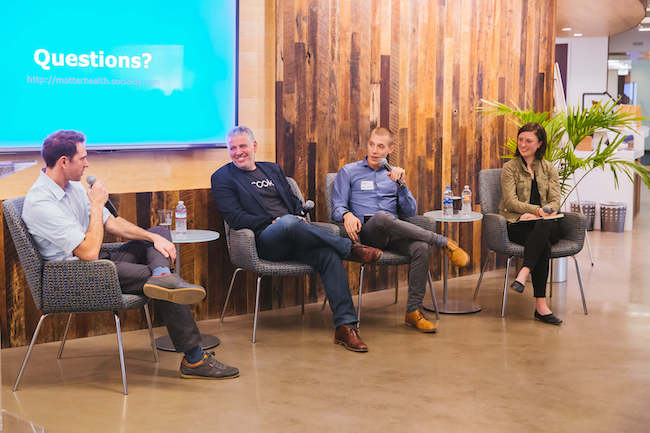 Startups and industry leaders break down silos at innovation bootcamp
Challenge semi-finalists joined Novo Nordisk subject matter experts at MATTER to pressure-test and refine their solutions. The group included a wide range of expertise from marketing and health policy to engineering, medicine and anthropology.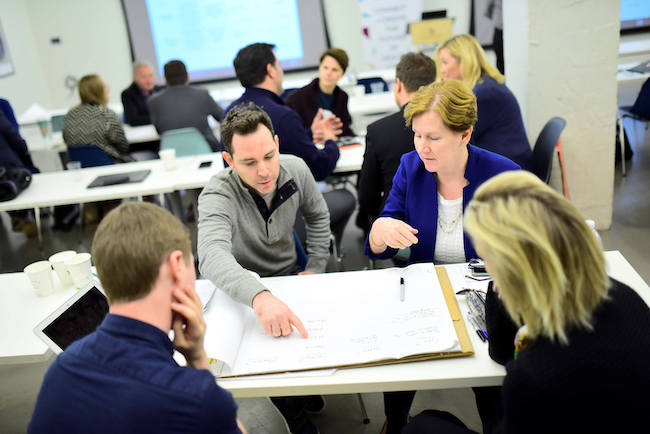 Semi-finalists pitch their solutions in Boston
On December 5, challenge semi-finalists representing four countries and six U.S. states proposed their ideas for how to use data from Novo Nordisk's marketed pen injector device to improve diabetes care. Winning teams received a $25,000 cash prize, a one-year MATTER membership and an opportunity to spend three months working closely with Novo Nordisk to create a co-development plan.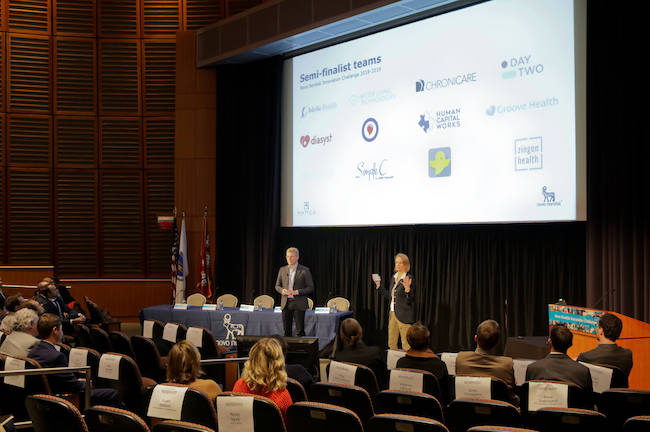 Challenge finalists work hand-in-hand with Novo Nordisk mentors to build the right solutions
The co-development opportunity kicked off in January with a 12-week intensive, semi-virtual accelerator program developed by MATTER.
"In the startup world, people talk about finding golden nuggets in user testing," said Liam McMorrow, founder of Adelie Health. "For me, this program was full of golden nuggets. There were a lot of conversations where someone said something casually and my head would start buzzing with ideas on what we could do differently."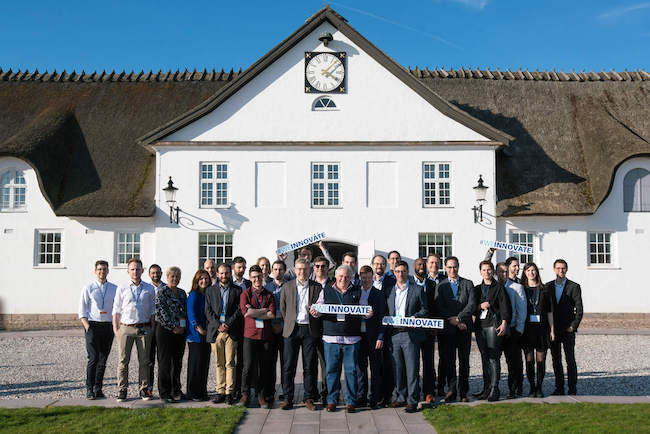 "A renewed optimism that better solutions are out there…We just need to harness our collective efforts to make them as easily available to those in need as possible."
Six months of collaboration result in "renewed optimism"
When asked about the most unexpected outcome of the challenge, Steven Lynch, one of the program's mentors and a senior brand manager at Novo Nordisk said, "A renewed optimism that better solutions are out there…We just need to harness our collective efforts to make them as easily available to those in need as possible."