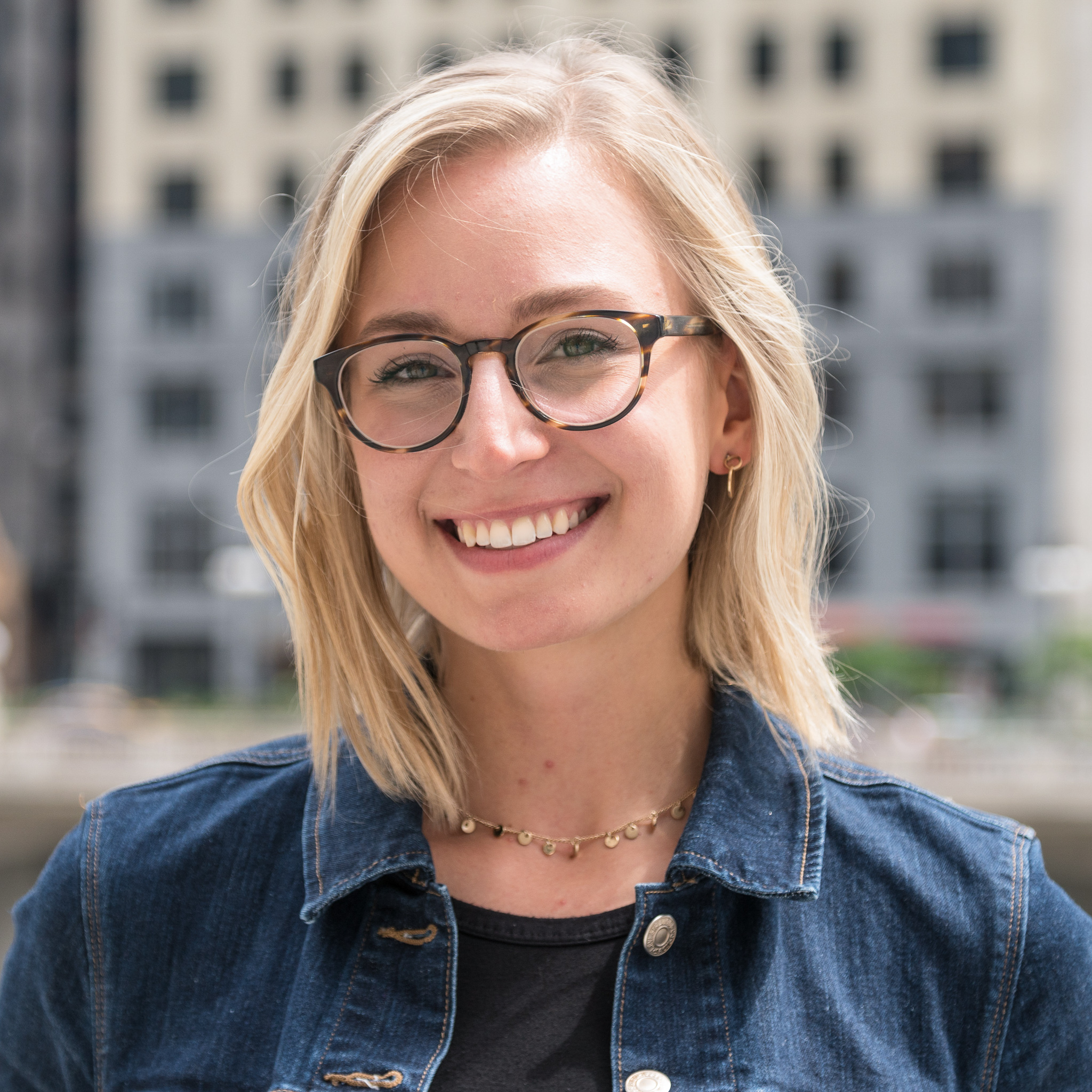 Marketing Associate
MATTER
tales from the trenches
April 3, 2019
Tales from the Trenches with Lisa Earnhardt, CEO of Intersect ENT
Last winter, Lisa Earnhardt joined us at MATTER to share her ten-year journey as CEO of Intersect ENT — one of only a handful of companies in the med tech space focused on ear, nose and throat care. Since 2008, Lisa has grown her team from 12 to more than 350 employees, orchestrated a successful IPO and guided the company through several product launches. Today, the company has a market cap of more than $1 billion.
Below are some of our key takeaways from Lisa's talk.
Building med tech startups — "not for the faint of heart"

"At one point I was a product manager. What was really neat about that role is that you're really the champion of the product for the company…You really get a sense of all the different things that have to come together to bring a medical innovation to market.
"There's so much that has to go right to bring a medical technology to market, so it's not for the faint of heart."
"We are the rare path. If no one has told you yet, the majority of startups fail. There you go. That's the truth…Those that are successful end up getting acquired — that is the normal pathway. And that would have been a perfectly fine pathway for us…we had those options. It's rare to have a team and a board that says, 'No, let's play this thing forward. We have conviction for the business.' That's a risky proposition especially given that it's really hard to take a med tech company public."
Reading between the lines to understand customer needs

"As an entrepreneur, it's not really what physicians tell you or what you hear from healthcare administrators — sometimes it's what they don't say that's actually important. It's what you see. And that was what, I think, by far, was one of the most important roles for me. And one of the reasons I still spend time with customers…It's something I really value."
Seeking the innovation whitespace

"I had spent so much time in cardiovascular which is a much more established market, with some amazing, innovative companies focused on that. Something I thought about was 'I want to go into more whitespace. I want to create the next big medical device market.' And as I started thinking about the different opportunities, ENT became an interesting market because really there hadn't been, historically, a lot of innovation bringing to bear either on the pharma side or the device side. Most procedures were done with scalpers and readers and endoscopes. It was like, stainless steel, which was very different than the cardiovascular world."
The entrepreneurial learning curve

"Part of [joining the startup world] was: Could I actually do that? And be good at that? Because not everyone is. You see a number of people move from corporate jobs to the startup world and they fail miserably.
"I didn't know anything [when I started]…When someone asked, 'Well, what's your 'dry well' date?' And I'm like, 'Can you explain to me?'…I actually didn't even know [our dry well date] when I took the job. I started in March of '08 and we ran out of money in June. Sometimes that naivete plays well for you…At least I asked the hard questions…Had I started three months later, the company would be dead."
"The best way to learn about a business is when there's a gun to your head. I had to learn about the business and how I was going to sell it to convince investors to come on board."
Balancing urgent vs. important

"There's the urgent versus the important and sometimes in a startup, you can focus way too much time on the urgent: fill the need, plug the hole, live another day. I literally have probably said all of those things in a meeting. But at the end of the day, and as a CEO, your job is to focus on the important."
On going public

"We went public just over four years ago…We were in a fortunate position because we were starting to look at it really seriously in the second half of 2013. I remember that board meeting distinctly because at the time there had been two medical device companies that had gone public that year…And I'm like, 'Two points make a line! I think the window is open.' And so we started working on it in earnest in the first half of 2014 and went public in July.
"It's a very different company today…When I started it was like 'Does the product work? Can we prove it? Can we make it? Will anyone buy it?' We had all those questions ahead.
"My job is different now. With 12 people, I'm answering the door, I would support initial clinical cases, I used to be the QC on all our clinical reports — I would do whatever. I would be in the cadaver labs — all those types of things and that was just part of it. Now I have a team of folks doing that…It's just different."
Finding team members with "fire in the belly"

"So much of what I did, to begin with, was not just raising money but recruiting great talent. For the first 100 or so people, I interviewed everyone. And it's not because I felt like I was a great judge of talent or they needed my stamp of approval…In those early stages, each single individual contributes in a meaningful fashion to your culture — for better or for worse — so you've got to know what you're getting…Be really deliberate about what each individual brings to the table, not just in terms of core capabilities and competencies, but also style and all of that soft stuff, that, as an engineer, doesn't always come as naturally.
"To begin with, one of the things that I always looked for is that 'fire in the belly'…You're hiring for specific skills and competencies, but there's also that will-to-win and that internal drive that not everyone has…It's not what you see on the resume."
On being an authentic leader

"It's often times I'm the only woman in the room…I've sat on the boards of a number of companies and I've always been the one woman…It is pretty typical.
"I'd like to think I'm being authentic Lisa — for good or for bad. I don't have the time or energy to [create] an air, I just am."
"And, gosh, it's freeing to do that. I try to do good work, hire great people, give them the resources they need to be successful and get the heck out of the way."
Want to hear from more healthcare innovators like Lisa? Join us for our next Tales from the Trenches™ with Paul Edick, CEO of Xeris, on April 23.
---